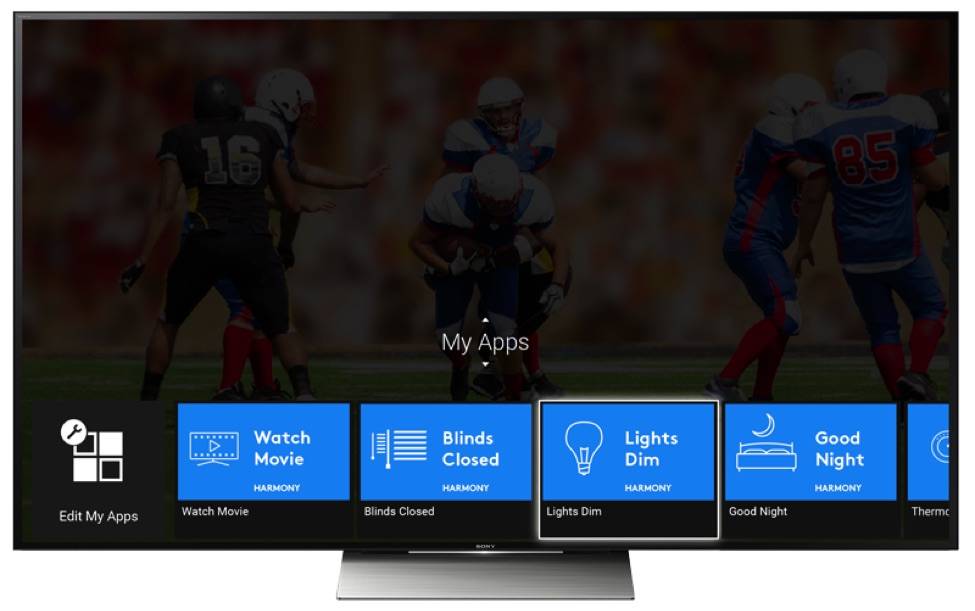 Have you ever had the experience where you're sitting in front of your TV, engrossed in a marathon of your favorite TV show when you suddenly have to lower your thermostat or turn off the lights, but you're too lazy to stand up and do it yourself? Well, if you have a connected home and everything is controlled through Logitech Harmony, you may do so without even taking your eyes off the screen, with the launch of their Android TV app for Sony Smart TVs.
The Logitech Harmony Android TV app will work with Sony's Android TV and a Harmony Hub in order to control your connected home appliances from your TV screen, and all without interrupting whatever it is that you're watching. This includes turning the lights on and off, opening or closing or just keeping the blinds halfway, and of course lowering or increasing your thermostat's temperature.
It's pretty easy to configure it to your Android TV, if you've already set up all those things with your Harmony Elite or Harmony Hub (of course sold separately). Install the app on your Sony Android TV and then sign in with your existing Harmony account. It will then show on your screen all your Harmony Activities and from there, control your connected devices. You can also add your activities to the Discover UI so you can access them from the Discover button on the Sony remote control.
You can download Logitech Harmony for TV from the Google Play Store.
SOURCE: Logitech