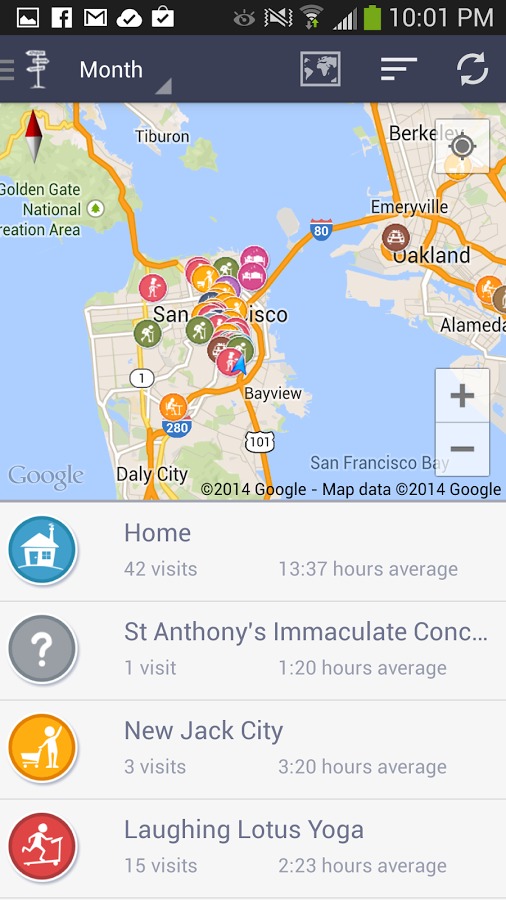 In an age where instant and automatic are what we expect from cars, food and our digital life, apps that make our life easier are certainly welcomed by smartphones, tablets and other gadgets. Journalling used to be about writing down what happened to you during the day on a notebook, which turned into something you posted on social networks, and now, it's something you let your gadgets do for you, with lifelogging apps. LifeStats is one of the newer ones in the market, and it gives new meaning to the word automatic journal.
If you're too lazy or too busy to record where you go and what you do everyday, then LifeStats can actually do it for you. It tracks the places that you've been or go to regularly, how many times you've been there, how long you stay there and even how long it takes you to get there. It will then generate a daily journal of all your activities and shows you the results on a graphic image and plotted out in a map. You can also choose to view it by day, week, month or year. And if you want to take a closer look at the events, you can click on a particular one and it will zoom in using Google Street View.
You can also choose to view your activities through stats, through actual places or through a calendar-type journal, where you can also input your thoughts or pictures just like you would in a diary. Other lifelogging apps, like Sony's LifeLog (which is more concerned with physical activities) or Friday, which we did a hands-on on a few months ago, may have more features as of the moment, but trying out a new app is always something this digital generation will always enjoy.
LifeStats may have an advantage geographically speaking as it is actually powered by former check-in (and current recommendation app) giant FourSquare. If you feel like trying your hand at life logging (or rather, letting the app try it for you), you can download LifeStats for free from the Google Play Store.
VIA: XDA Developers