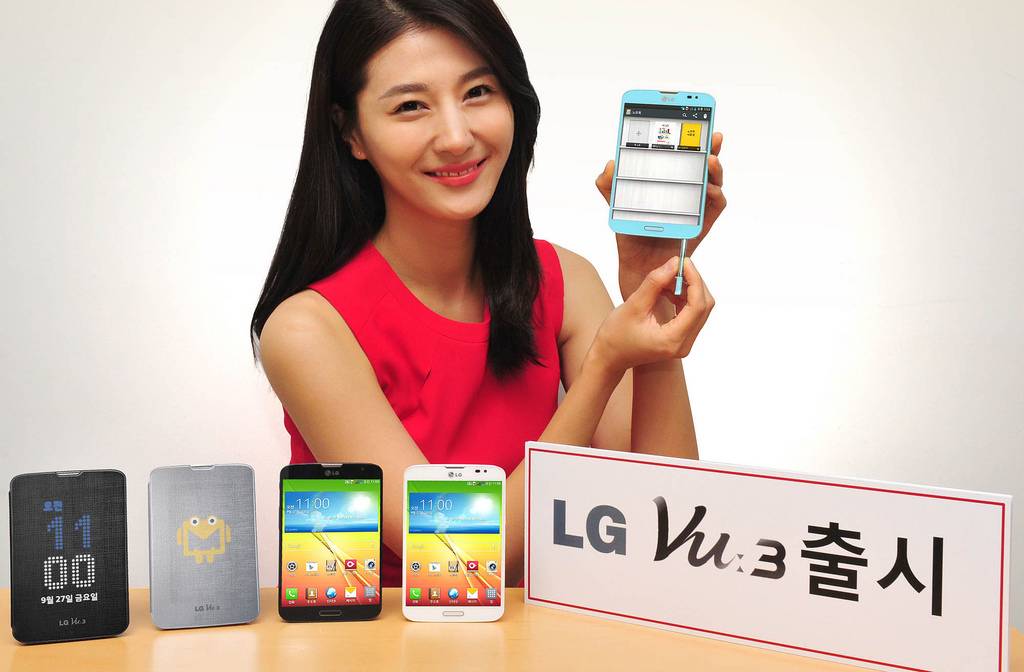 LG has finally taken the covers off the rumored third, yes third, generation of its unmistakably unique line of large 4:3 aspect ratio smartphones. The LG Vu 3 grabs the power and features of the LG G2 and shoves it into an odd 5.2-inch form factor.
Like any smartphone of the past months, the LG Vu 3 runs on a quad-core Qualcomm Snapdragon 800 chip. The device also sports a 13 megapixel rear camera and speakers that can deliver high-quality 24 bit/192 KHz audio. LG is also boasting of the inclusion of Carrier Aggregation (CA) technology that will offer double the speeds of LTE-Advanced by combining different LTE-A frequencies.
But perhaps the most obvious differentiating factor of the Vu 3 is it's screen size. Unlike almost all smartphones these days, the LG Vu 3 has a 5.2-inch display with a resolution of 1280×960 pixels, giving it an aspect ratio of 4:3, something that is rarely seen in mobile devices. LG claims that this gives the Vu 3 the same aspect ratio as A4 paper, making it perfect for reading content such as web pages and ebooks. And to carry that bookish metaphor even further, the Vu 3 includes a rubber rhodium stylus, putting it directly at odds with the Samsung Galaxy Note III.
The LG Vu 3 also possesses characteristics that we've seen and loved in LG's current flagship, the LG G2. It features Knock On or Knock Knock for quickly locking and unlocking the phone, a Guest Mode for letting others use the smartphone while keeping your own profile and settings safe, and Plug & Pop for automatically bringing up options when plugging or unplugging earphones.
The Vu 3 even has its own set of unique covers, but unlike the G2's QuickWindow, this new "QuickView" cases completely cover the device's screen but uses a translucent material that lets users peek at information displayed in a variety of themes.
No pricing or availability date has been released, but the LG Vu 3 is expected to launch starting September 27 and well into the last quarter of the year.
SOURCE: LG