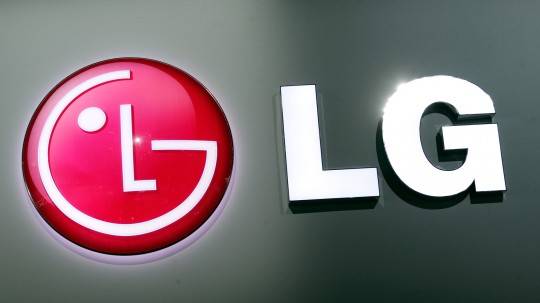 LG, maker of the Nexus 4 and upcoming Nexus 5, may be getting a little more Google-centric. Reports now indicate that LG will be making a line of Chrome OS devices, and have trademarked names for them. While the filing suggests that they will simply be Chromebooks — as we're used to seeing — it could also mean something new, and the resurgence of one Chrome product we've long since left behind.

LG branded three names: the Chromedesk, ChromeOne, and ChromeStation. According to the filing, these will be "Laptop computers; Computers; Convertible computers; Tablet computers." Obviously, the Chrome fans have long wanted a Chrome Tablet to call their own, but the OS has a ways to go before that's a reality. Chrome OS is making strides toward that end, with the Chromebook Pixel bringing a host of gesture commands for the touch screen. In the Flags section of Chrome, there are many features one could enable for the touch screen, rendering a physical keyboard almost useless. If "tablet computers" are coming to Chrome, we'd love to see the G Pad as a Chrome OS device next year.
While the tablet may be the "ChromeOne" (it would be the first of it's kind, after all), the Chromedesk could revive the Chromebox franchise a bit. Samsung had the first crack at the Chromebox, and may have put it in recovery mode. A high price tag at the time of "what does Chrome OS even DO?" was a gut-shot that Chromeboxes have had a bit of trouble recovering from. A shot in the arm would be a welcome sign for Chrome fans, and a true standalone desktop — along with the true proliferation of desktop apps — would actually push the Chrome OS platform to the next level.
ChromeStation has us puzzled, but we're still going to ponder the possibilities. As there is nothing to go on but the name, we wonder if there is some sort of Chrome docking station in the works. Though Chromebooks don't have a uniform design, there have been strides made in docking capabilities. Perhaps a nice LG screen with a shelf in the back to dock and plug our Chromebooks in? It could also be the "convertible" device that LG noted in the trademark filing. Let's also not forget the Chromecast, which is firmly entrenched into the Chrome family of products now. It could be seeing an update next year sometime.
This could also mean the end of Samsung Chrome devices. As HP brought the new low-cost ARM Chromebook this year, Samsung's position as the hard-charging Chrome horse has seemingly disappeared. LG could be trying to emulate Samsung's involvement with Google, and if the Nexus 4 is any indication, we're happy to see it.