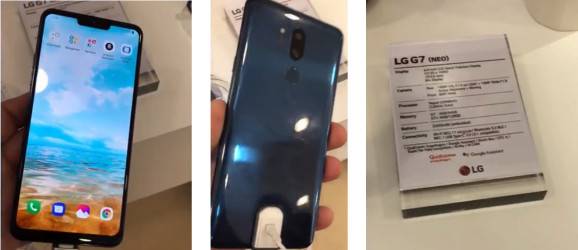 There have been some rumors that LG will be discontinuing their current G-series of flagship devices and will launch something totally new. But according to notorious and reliable tipster Evan Blass, theses reports are premature and it seems that the Korean OEM had a secret event at the Mobile World Congress where they unveiled their upcoming new device to a select group of invitees. And although it is codenamed Neo, it is apparently still the LG G7, the expected successor to the current LG G6.
VentureBeat also speculated about a new device codenamed Judy but apparently they are one and the same, at least according to Blass. And some employees are supposedly saying that the device is basically copying the iPhone X with its notch-equipped and 6-inch OLED display. Earlier it was reported that they will be switching back to LCD since OLED is pretty expensive and the market is currently looking for more affordable flagships.
Whether the correct codename is Judy or Neo, the device will have a Qualcomm Snapdragon 845 processor, 4GB/64GB and 6GB/128GB memory and internal storage variants. It will also come with a 16MP dual rear camera and a "boombox" speaker for those using their smartphone as a multi-media device.
During the closed door event, they also showed off some other devices, namely the Q7 and V35 which will presumably be the successors to the current devices, the Q6 and the V30. They also supposedly presented their first Android Wear smartwatch since the Watch Style and Watch Sport that were launched last year.
Seems the rumors of the G-series' death were greatly exaggerated, with the company's next flagship (Judy/Neo) indeed coming to market as the predictably-named LG G7. [for more details on the phone, see: https://t.co/01DDymc6d1]

— Evan Blass (@evleaks) March 22, 2018
VIA: Venture Beat