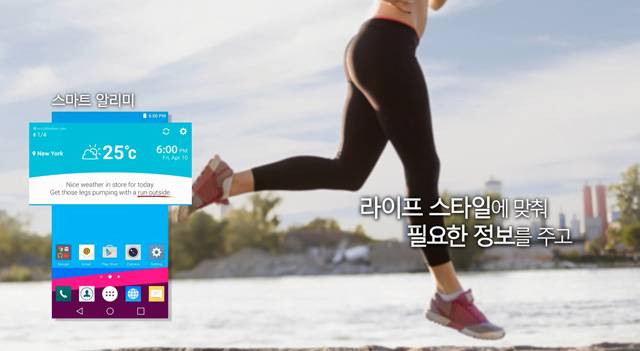 It's probably common knowledge over the internet these days that Korean manufacturer LG is planning to unveil its own flagship phone of the year – the LG G4 – following major flagship device launches by Samsung and HTC. But as a teaser to that, LG is showing us a new and revamped user interface with LG UX 4.0.
The new features were shown via LG's blog, with an accompanying video (watch below). Some of the highlighted features in the video include a lot of new features for imaging and the camera app. That includes "Quick Shot" – basically double tapping the volume keys take a photo, even while the phone is locked. Samsung has a similar function with the Galaxy S6. There are other new imaging features as well to this new UX.
The visual cues of the new UX follow the design language of the G3. There is one smart feature that we like, though. This is the Smart Board, which takes information from several sources within your phone and in the cloud – like calendars, music and health, and displays relevant information in a widget. Pretty nice, yes?
At the beginning of this official blog, LG once again let it slip that the LG G4 will be the first to use the UX, at its launch at the end of the month. It seems that LG is pretty much decided on launching their newfangled device at the end of April. Let's wait and see if it's worth the wait. From LG, it usually is.
SOURCE: LG
[timeine]