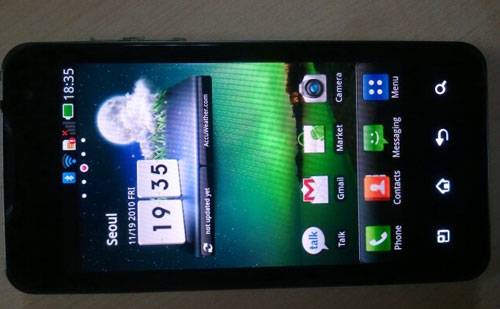 We all love to glean new factoids about coming Android smartphones and a sweet new device is headed to the market that has some very interesting features. The big feature of the LG Star P990 is that the smartphone sports NVIDIA Tegra power. This phone should be a multimedia beast.
Some new photos of the smartphone have landed that show its UI and it looks really pretty. We have a few facts about the phone and those include that it will run Android 2.2 with some LG customizations on top of the vanilla OS.
We can also tell from the new photos that the device has HDMI out, an 8MP camera with LED flash and has a SIM card slot making it a GSM device. Perhaps it will land on AT&T. The device is also claimed to blow other Android devices like the Nexus on out of the water in benchmarks.