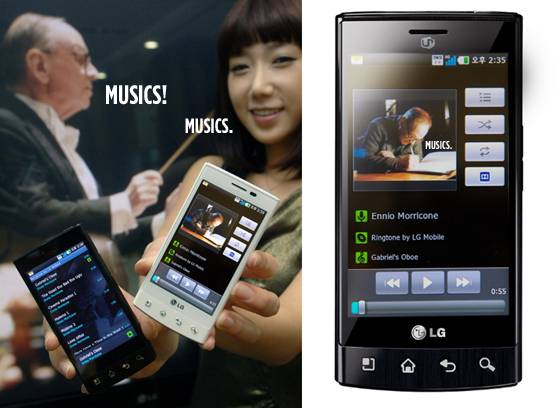 South Koreas brand new LG Android 2.2 Froyo filled phone the LU3000 is ready to go and comes with a rather special bonus. In your phone, as you begin to explore it, you'll find that LG has teamed up with none other than legendary composer of lovely music Ennio Morricone. This cool professional of lovely sounds composed and recorded several songs specifically for this phone, all of them available for free, stocked in the phone, right out of the box.
A couple more details about the phone's technicals: it's got a 3.8 inch WVGA touchscreen display, HD video recording, Wi-Fi, GPS, HDMI-out, 5MP camera, and packs a 1GHz TI OMAP 3630 processor. You can pick this phone up within the week (supposing you live in South Korea) in either black or white. Take a look at the video interview with Morricone here:
Furthermore, LG has announced that their LG SU600 (aka the South Korean version of the LG Star) will officially be called the LG Optimus 2X and will be released very soon! Hooray!
[Via Unwired View]