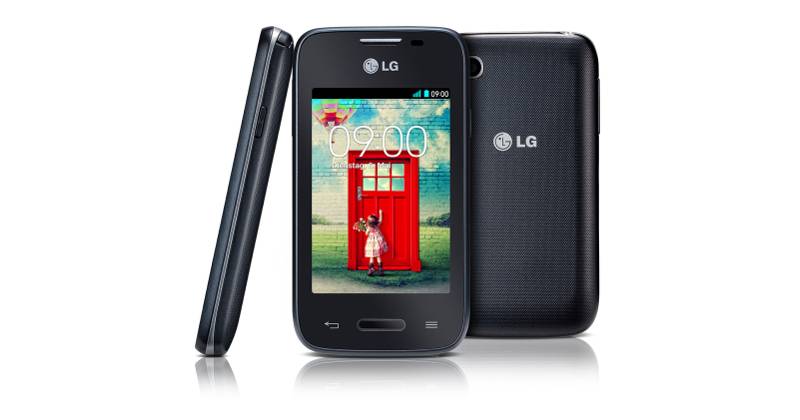 Over at Germany, LG has rather silently released the latest member of its L Series III family. The LG L35, like its siblings, sports entry-level hardware but tries to make up for it with some rather interesting software tricks.
The spec sheet for the LG L35 is not exactly impressive and is typical of today's budget smartphones. Here we have a dual-core Qualcomm Snapdragon 200 running at 1.2 GHz, 512 MB of RAM, and 4 GB of internal memory. There's a 3 megapixel camera at the back but nothing in front. The 3.2-inch screen is smaller than that of the LG L40, but the resolution is the same at 320×480 pixels. The usual networks are supported all the way up to 3G. Unsurprisingly, there is no 4G here, but you still do have WiFi and Bluetooth 4.0 inside. If that sounds like a perfect candidate to test Android 4.4 on less gifted hardware, then you're absolutely correct, as the L35 does run Android KitKat out of the box.
But hardware is only half the story. LG is throwing in some software features to make this smartphone just a tad notable. Both Knock Code and Guest Mode, which you have probably seen in other recent LG devices, also make an appearance but there is just a bit more. Capture Plus allows users to take a screenshot of a web page but it actually saves the whole content of the webpage and not just the visible area that you are currently viewing. Fast Snapshot lets you launch the camera app quickly when the device is locked using the Volume Down button.
The LG L35 will have black and white as available color options. As of the moment, pricing and launch details are still unknown in Germany, much less in international markets.
SOURCE: LG Germany
VIA: Fone Arena