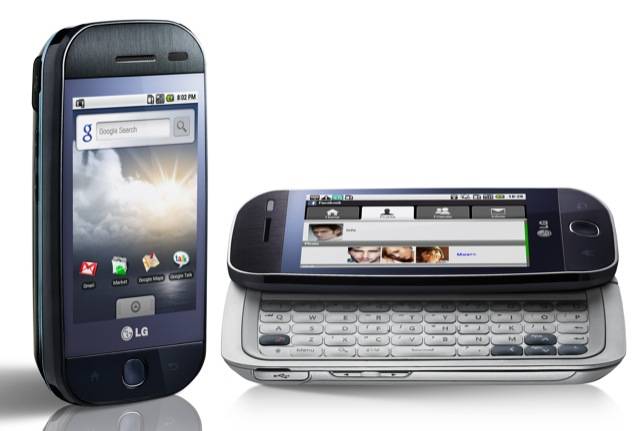 LG's first Android handset has made its official debut, in the shape of the LG GW620.  A slider device with a pull-out QWERTY keyboard and 3-inch touchscreen, LG's press information for the GW620 doesn't confirm many of the exact specifications; however, they do make clear that they will be supporting Android as well as – rather than instead of – Windows Mobile.
The smartphone was previewed last week, as the LG Etna, on a Vodafone stand.  There it was confirmed to have a 5-megapixel camera, Bluetooth and USB connectivity.  LG have also seemingly done some work on the UI, though not to the extent of Motorola MOTOBLUR or HTC Sense; instead it looks as though LG's S-Class UI has been ported over to Android.
No pricing details, but the LG GW620 will arrive in Q4 2009, though so far the company have only confirmed that it will ship to "select European markets".  US availability is unknown.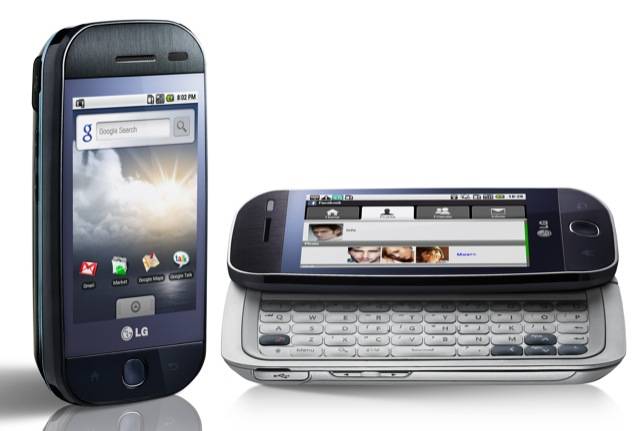 Press Release:
First Android Device Signals LG's Two-tier Smartphone Strategy

Seoul, September 14, 2009 – LG Electronics (LG), a global leader and technology innovator in mobile communications, reinforced its aggressive strategy in smartphones by announcing the first Android mobile device which will give LG a broader and more dominant position in this expanding market.

The announcement of LG's first Android-powered smartphones comes only a week after the world's third largest mobile phone company announced that it would be introducing three new Windows Mobile smartphones in the next few weeks. These developments underscore LG's commitment to offering greater consumer choice in the expanding smartphone category.

The new LG-GW620 features a 3-inch full touchscreen and slide out QWERTY keypad to meet the growing needs of consumers who rely on their mobile phones for more than just making calls. The LG-GW620 benefits from an operating system that was created from the ground up to take advantage of the many mobile applications and services developed by search leader Google.

In anticipation of strong demand for smartphones that support social networking functions right out-of-the-box, the LG-GW620 also lives up to LG's consumer-friendly design philosophy by making the smartphone experience more accessible for typical users. At the same time, LG's messaging phones have traditionally been very popular with young professionals who demand a full QWERTY keypad for a fast mobile computing experience. The LG-GW620 manages to meet the needs of both types of users simultaneously.

"The LG-GW620 will appeal to first-time smartphone customers by offering a new and different kind of user experience," said Dr. Skott Ahn, President and CEO of LG Electronics Mobile Communications Company. "Our objective is to provide a wide selection of smartphones to satisfy the diverse preferences of today's consumers. This Android phone is just one of many smartphone models we plan to introduce worldwide in the years ahead."

In addition to the Android model, LG announced in early September that it will be introducing a minimum of 13 new smartphones over the next 16 months that utilize Microsoft's Windows Mobile. The newest release, version 6.5, was announced just last week.

The LG-GW620 will be available in the fourth quarter of this year in select European markets.