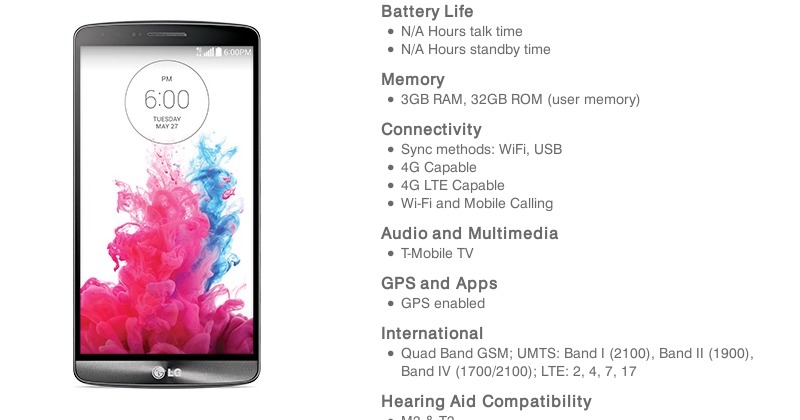 When LG announced the LG G3, the matter of memory wasn't exactly a done deal. Now T-Mobile is letting everyone know that those buying LG's newest flagship from it will be faced with nothing less than 3 GB of RAM and 32 GB of storage.
During the G3's rumor phase, two conflicting RAM sizes persistently surfaced, the 2 GB common to most high-end devices and the 3 GB that only a select few possess. Sometimes, only one of these reflect reality. Sometimes, however, it turns out that the manufacturer actually has both on the table.
The LG G3 came with the latter, being announced with both 2 GB and 3 GB configurations. The final word on the matter rests on the carrier, who will offer either, or maybe even both, of the two. T-Mobile's product page for the G3 now reveals that it has chosen to go with the higher end choice, giving its subscribers the chance to own a model with RAM and internal storage of 3 GB and 32 GB respectively.
Of course, the product is still marked as coming soon, so the crucial detail of pricing is still unknown. As for the day of its arrival, T-Mobile isn't saying either, but it could very well be on or a bit after June 29, which is the date when its daily free Beta G3 giveaway raffle will come to an end.
SOURCE: T-Mobile