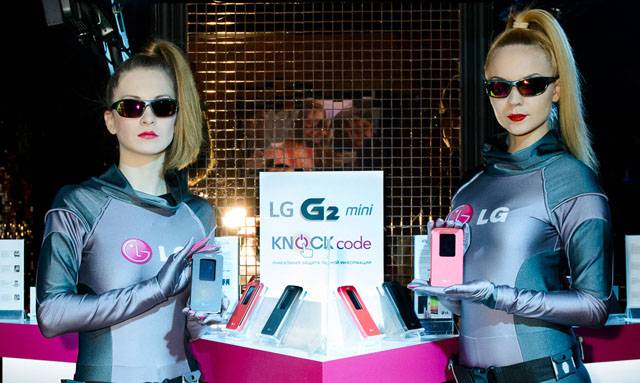 LG has just announced the schedule of availability of its mini flagship, the G2 mini. Offered not only in different colors but also in different hardware configurations, the G2 mini will begin its commercial launch in selected regions of Europe, Latin America, and Southeast Asia starting at the end of March.
The G2 mini was unveiled back in February at MWC 2014. Following in the footsteps of certain manufacturers, LG provided a smaller and slightly less powerful smartphone bearing the flagship's name. But despite having a smaller 4.7-inch 960×540 display, the G2 mini still boasted the same premium features of its namesake, as well as upgrades that the G2 was yet to gain, such as Android 4.4 and the much-advertised Knock Code gesture.
But rather than just settle for a smaller rehash of the G2, LG aimed to make the G2 mini appeal to as many user groups as possible, unveiling different models with different hardware sets. One variant, for example, has dual SIM capabilities while another only has a single SIM slot. The 3G-only model also sports a different processor, a 1.7 GHz quad-core NVIDIA Tegra 4i, from that of the LTE variant, which has a 1.2 GHz quad-core Qualcomm Snapdragon 400.
Those variants, as well as the four color options of black, white, gold, and red, will be available for purchase at the end of this month, starting in regions such as the Commonwealth of Independent States (CIS), Latin America, and Southeast Asia. Other key markets will follow, though LG has not disclosed when. The company has also left out pricing details from the announcement.
SOURCE: LG