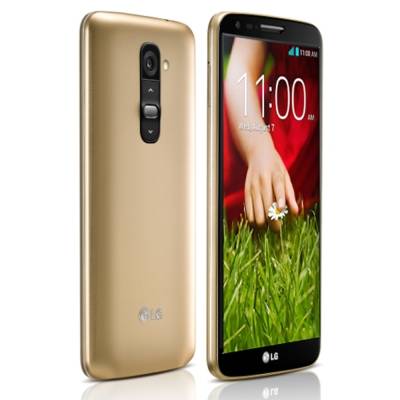 Gold is the new black, or something to that effect. Ever since Apple unveiled the iPhone 5s with gold markings, smartphone manufacturers seem to be quite interested in giving the color a try. LG is apparently on that train as well, with a gold edition of its LG G2 flagship appearing on a Taiwanese Yahoo Shopping page.
Worry not as the LG G2 Gold edition isn't really made out of real gold, unlike one of HTC's most recent gimmicks. What you have, instead, is the usual gold painted covering, in this case only applied to the rear. The smartphone's face still sports the same black bezel as before. Real or not, the golden shine might still be an initial head turner, but might also serve to attract some unwanted attention from undesirable entities.
Other than the color, this edition LG G2 has nothing new to offer. It still has the same 5.2-inch 1080p display, Qualcomm Snapdragon 800, rear button controls, and software features such as Knock (previously KnockOn), Guest Mode, and others. Of course, these may just be the features that you would want in your mobile device. The golden color will just be icing on top, or in this case, on the rear.
Fortunately, the golden LG G2 won't be costing any more than a regular G2. The Yahoo Shopping entry puts it at 14,900 TWD, roughly around $500. That said, there is no word on the global availability of this particular G2 variant, so we'll just have to wait for something more official.
VIA: Yahoo Shopping, VR Zone