Aside from Huawei, LG made an impression last week with its registration of foldable-flexible names for a trademark. Both companies have been working on the foldable phone category as an effort to beat Samsung. Earlier this November, we noted LG may announce a foldable display smartphone ahead of Samsung. The foldable phone has been in the works since July when a patent application surfaced. LG did file for the trademark for three foldable devices: the LG Flex, LG Foldi, and LG Duplex.
We're still not done with the LG foldable technology because five brand names have been registered as well. There's the LG Bendi, LG Solid, LG Solidis, LG XB, and LG XF. These brand names were registered on the same day the trademark apps were filed at the European Union Intellectual Property Organization (EUIPO) under category 9.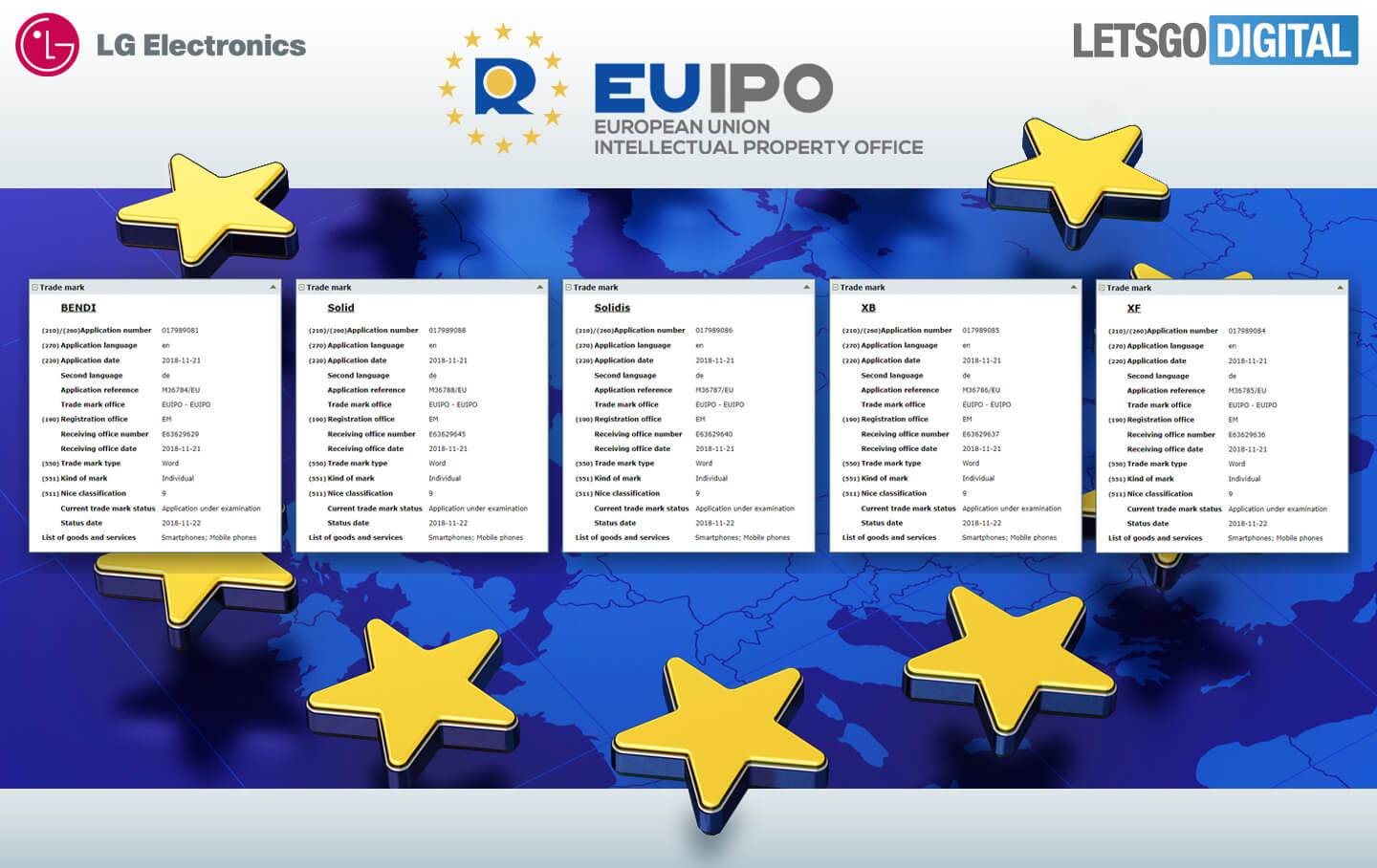 Let's take a look at the brand names:
LG BENDI. This could be a foldable smartphone. The Bendi could refer to the bendable display tech. It could be a better and more improved LG G Flex.
LG SOLID and LG SOLIDIS. These two phones seem to be more solid and robust. They could each still include a flexible screen.
LG XB and LG XF. New LG X phones could be unveiled as new mid-range models with great function.
VIA: LetsGoDigital