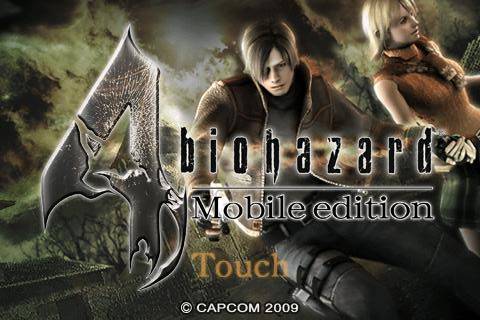 Survival horror fans, prepare to be excited… and then bitterly disappointed. LG (yup, LG, not developer Capcom) announced today that the excellent Resident Evil 4 is now available on Android. If you live in LG's home territory of South Korea. And you have an LG phone with access to their proprietary U+ Market. And it uses an LTE radio. And you've got about five bucks you're not particularly fond of. Android gamers, try to contain your joy.
This isn't the first time we've seen LG and Capcom buddy up for a major game release: the much-anticipated Street Fighter IV HD is also an LG exlusive, and looks to be so for some time. After promising a Q4 2011 release, LG and/or Capcom bumped the game back to 2012 to help promote the Street Fighter Global Championship 2012 Tournament. Owners of AT&T's LG Nitro HD or the Optimus LTE international model can pick it up now in the LG Smart World app store. There's no word on when Street Fighter will make it into the Android Market for non-LG devices.
By the look of the new game running on the Optimus LTE, it's a port of the iOS version of Resident Evil 4 released back in 2009. Responses to that version weren't overly positive, but LG's latest phones should be able to run circles around the iPhone 3S, so here's hoping that some updated hardware can match the original console releases. C'mon, Capcom, you've got customers waiting all over the world here – let's get with the program and release Street Fighter IV HD and Resident Evil 4 to the masses.
[via The Verge]