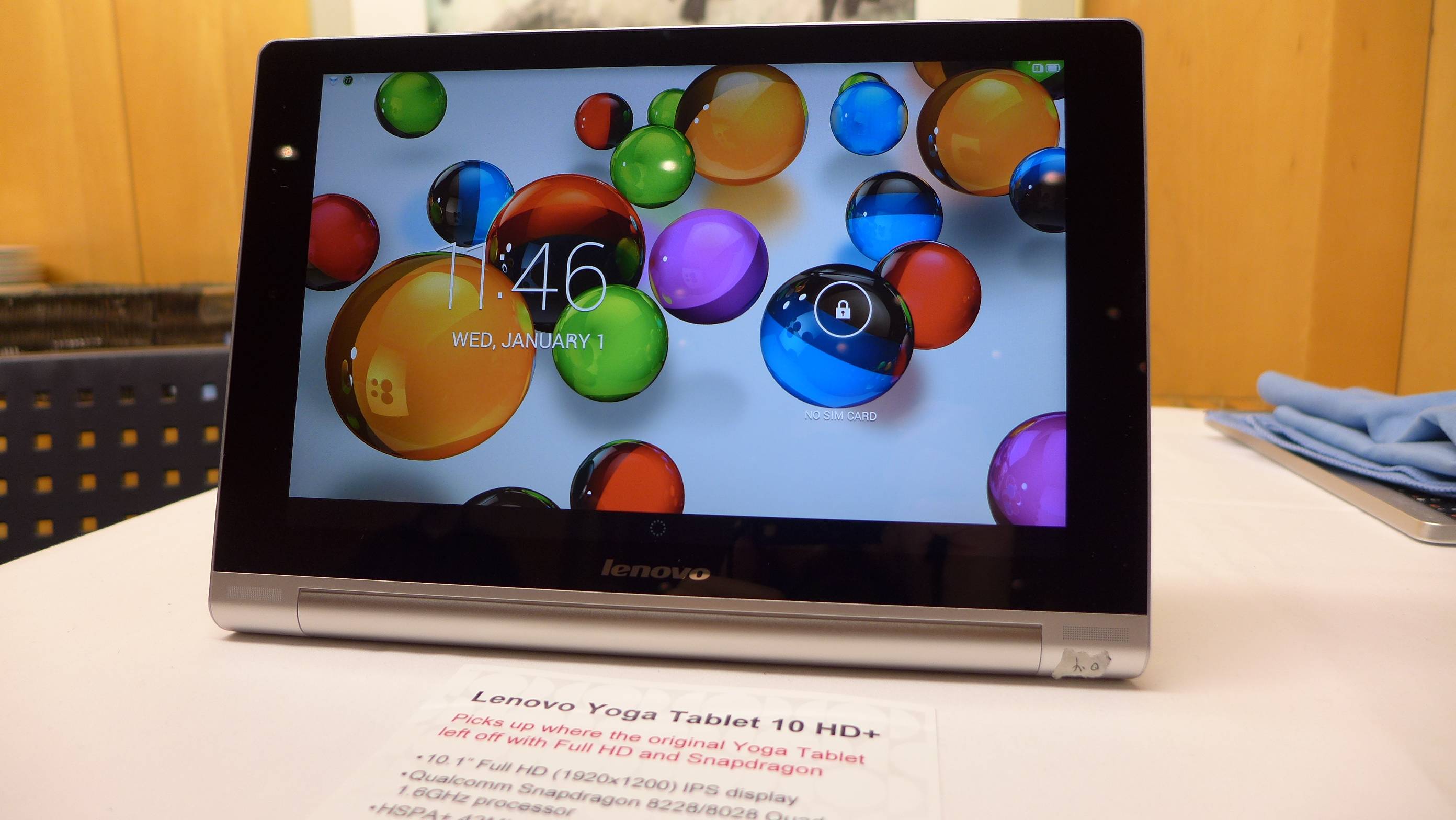 As you may have seen from our earlier post, Lenovo announced the next-generation of the Yoga Tablet line here at Mobile World Congress. This latest is dubbed the Lenovo Yoga Tablet 10 HD+ and as the 'HD+' in the name would suggest, one of the key items was an updated display. There is a 10-inch Full HD IPS display at 1920 x 1200. In comparison, the previous generation Yoga Tablet 10 sat at 1280 x 800.
While the display may be the most notable change at first glance, there was also a bump in terms of the processing power. Lenovo stepped things up this time around and went from a quad-core MT8125 at 1.2GHz to a quad-core 1.6GHz Qualcomm Snapdragon 400. Otherwise, remaining specs for the tablet include up to 32GB of internal storage, 2GB of RAM, and an 8 megapixel camera with wide-angle lens.
The Lenovo Yoga Tablet, the original, as well the updated model has a flip-down stand (seen above). This setup still functions the same, however Lenovo did make it just a tiny bit wider to improve the stability. Perhaps key though, the tablet keeps the same overall look and feel as the original model, just with a few key improvements.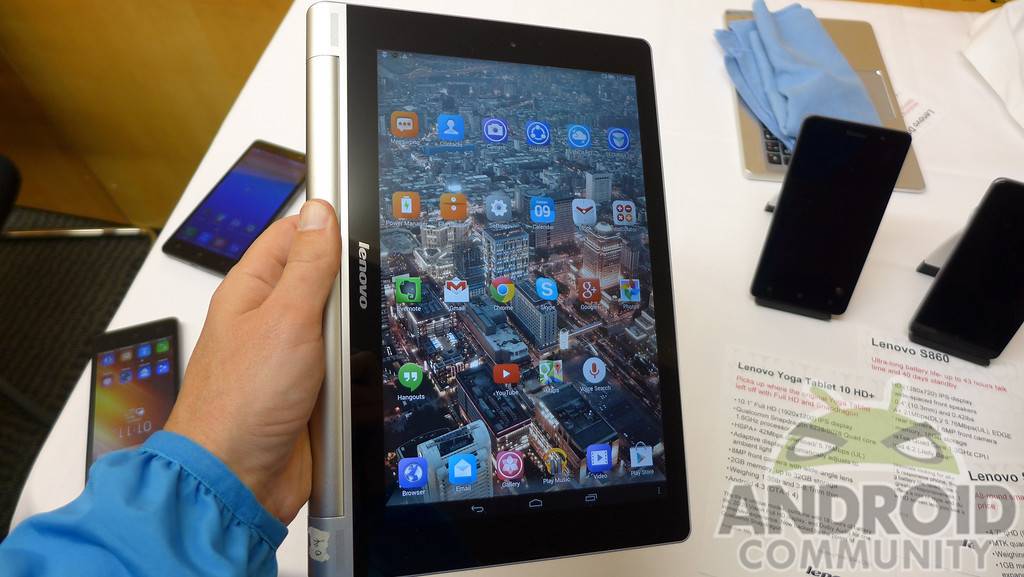 While this is certainly a unique looking tablet, that unique actually helps things in terms of usage. Not only does the stand fold up around the bump out, but that also makes for a good place to hold when reading. Furthermore, because the battery is tucked away in that location, the extra weight on the one side serves to improve the overall balance for one-handed use.
We reviewed the original model of the Yoga Tablet, both in the 8-inch and 10-inch varieties back in November. We liked the original model at the time, and judging from the brief time we spent with the tablet here at Mobile World Congress, it seems Lenovo managed to keep the good, and improve on the key items that needed some help.
We're looking forward to spending some additional time with the Yoga Tablet 10 HD+, for more of a regular review, at some point in the future. In the meantime, check the gallery below for a few more images of the tablet.