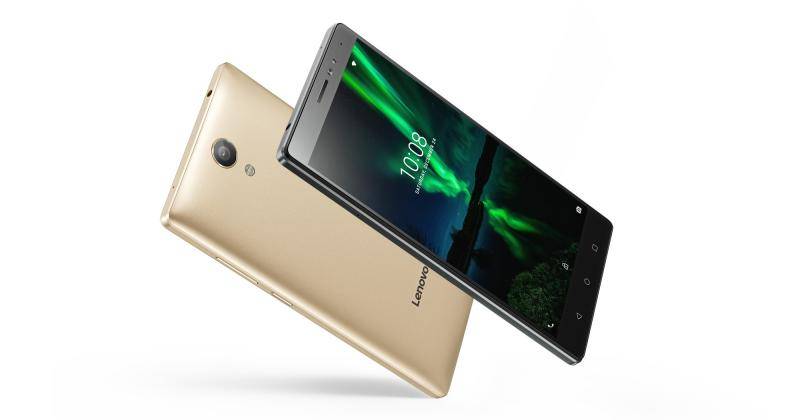 Augmented experiences is the name of Lenovo's game at this year's Lenovo Tech World conference. However, not everyone might be willing to dive head first, not to mention pay up, into a full augmented reality experience. Some might just want a solid smartphone with a few AR tricks up its sleeves. For these types of uses, Lenovo has the PHAB2 and PHAB2 Plus to satisfy their cravings. But make no mistake, these aren't just your ordinary hulking smartphones. Like their PHAB2 Pro sibling, they have a bit of AR to flaunt.
The Lenovo PHAB2 is a giant mid-range phablet. There is really no other way to describe it nor to get around its specs. While sharing the same 6.4-inch screen size as the other PHAB2 models, this one is left nursing a 1280×720 HD resolution. Instead of a Snapdragon, the PHAB2 is powered by a quad-core MediaTek MT8735 processor, with 3 GB of RAM and 32 GB of expandable memory. Fortunately, Lenovo's feature list doesn't stop there.
It's not exactly the full AR experience that a Tango smartphone offers, but the 13 megapixel camera on the PHAB2 at least offers some AR effects, allowing users to superimpose virtual backgrounds or pictures onto photos and videos. And despite the discrepancy in most of the other specs, the PHAB2 still boasts of Dolby audio tech, delivering not just clear audio output but also clear voice input.
• Operating System: Android 6.0
• CPU: Quad-core Mediaek 8735
• RAM: 3 GB
• Storage: 32 GB, up to 128 GB microSD
• Display: 6.4-inch 1280×720 HD
• Main Camera: 13 MP with PDAF
• Secondary Camera: 5 MP 85-degree wide-angle
• Battery: 4,050 mAh
The PHAB2 Plus has a "plus" in its name for a very good reason. While it still doesn't reach PHAB2 Pro heights, it still takes the game up a notch compared to the PHAB2. For example, the processor is now an octa-core MediaTek, though still with 3 GB of RAM and 32 GB of storage. The screen, still at 6.4 inches, now flaunts 1920×1080 Full HD pixels. And yes, there is Dolby Atmos and Dolby Audio Capture 5.1.
What sets the PHAB2 Plus apart is its camera. Or cameras, rather. There are two of them on the back, with a 13-megapixel sensor. The aperture is a rather big f/1.8 and the image processor is boasted to be the same Fujitsu Milbeaut that powers Leica's cameras. There is also PDAF and laser AF to complement the hardware. The front camera is no underperformer either, with an 8 megapixel sensor and F2.2 aperture. Sadly, its augmented reality capabilities is also limited to special photography effects.
• Operating System: Android 6.0
• CPU: Quad-core Mediaek 8783
• RAM: 3 GB
• Storage: 32 GB, up to 128 GB microSD
• Display: 6.4-inch 1920×1080 Full HD
• Main Camera: 13 MP dual camera with PDAF, Laser AF, f/1.8 aperture
• Secondary Camera: 8 MP F2.2, 1.4 micropixels
• Battery: 4,050 mAh
Both smartphones will launch in September alongside the PHAB2 Pro. The Lenovo PHAB2 fetches a wallet-friendly price tag of $199, while the PHAB2 Plus doesn't stray too far with $299.