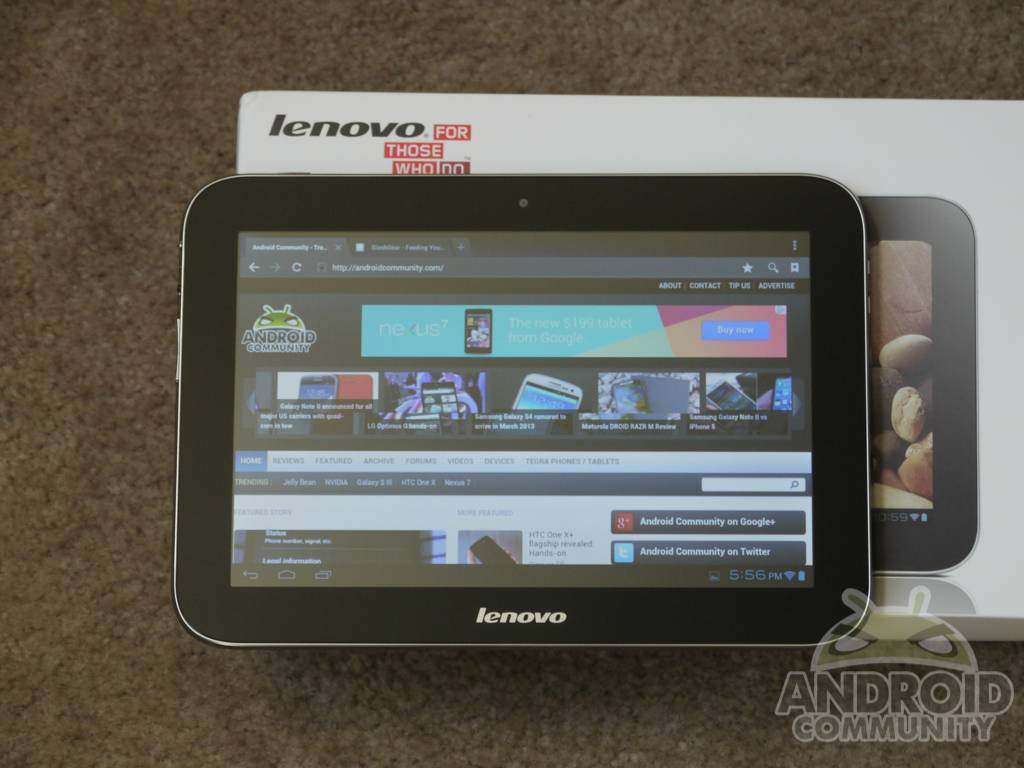 Another day, another round of Jelly Bean update announcements. It seems that more and more Android devices are getting upgraded to Jelly Bean as we barrel toward the end of the year, but that's not at all a bad thing. Today the device receiving Jelly Bean is none other than the Lenovo IdeaTab A2109, which was running Ice Cream Sandwich prior to this roll out.
Lenovo is sending this update out over the air, but it appears to be going out in waves as only those in the US are reporting that its hitting their tablet. If you're an A2109 owner living in the US, go ahead and see if you've got an update waiting for you. That isn't a bad idea for those living in other regions either, as you never know when Lenovo will start pushing updates in your region.
If you haven't received an OTA notification yet, you can either wait for one to pop up or you can grab the US ROM from Lenovo and flash it. Lenovo has been pretty good about getting a Jelly Bean update out to the A2109 quickly, which is a device we reviewed back in October. We found that it was a solid device in all aspects other than the screen – while that's bad news, the A2109 is still a decent tablet at a budget price.
Since it's still relatively new, it may not be too much to hope for an update to Android 4.2 to hit the A2109 at some point in the future. Of course, that's ultimately Lenovo's call, and with Android 4.1.1 apparently rolling out today, don't expect that Android 4.2 update to come soon (if it ever comes at all). Did you receive an OTA update to Jelly Bean today, or are you still stuck on Ice Cream Sandwich?
[via Lenovo Community]