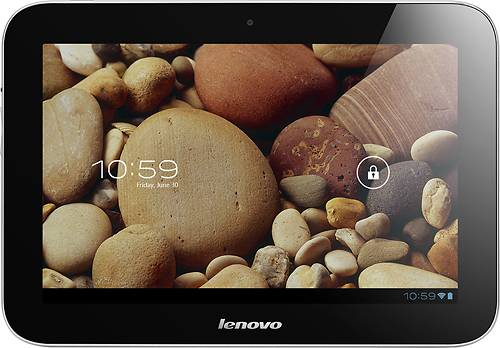 Lenovo has a brand new Android 4.0 Ice Cream Sandwich tablet on the block today that might be worth taking a second look at. It's called the IdeaPad A2109 (not to be confused with the S2109) and is a pretty great package all for $299. This might not dethrone the Nexus 7, but those wanting a larger screen with similar specs should take note.
The IdeaPad A2109 comes with a 9-inch 1280 x 800 resolution HD display, the NVIDIA Tegra 3 quad-core processor, 1GB of RAM, and 16GB of storage all for only $299. That is as close as the Nexus 7 price you're going to get (for now) that also has the Tegra 3 under the hood. It doesn't have Android 4.1 Jelly Bean but you'll be speeding along with 4.0.4 Ice Cream Sandwich for now.
What makes this tablet even more exciting is the fact that it has a few other specs the Nexus 7 is missing. Those include micro-HDMI out, micro-SD for extra storage, and two cameras. Yup, you'll get a 3 megapixel rear and 1.3 VGA front camera with this tablet from Lenovo.
We haven't heard much regarding this tablet but aren't sure why, as this is a fairly attractive package. Lenovo also has a very similar device in the 7-inch form factor, the A2107, that we'd love to compare with the Nexus 7. Sadly there's no word on the smaller sibling. For those interested in this Lenovo IdeaPad A2109 9-inch quad-core tablet you can get it today — right this minute. It is available both online and in-store at Best Buy for just $299.
[via SlashGear]