When it comes to mobile phones, Lenovo isn't as busy as it is designing and rolling out new laptops. It already has the Motorola division churning out Android-powered Moto phones regularly. In fact, we're anticipating for the Moto G6, Moto Z4, and the Moto X5. We know the brand has turned out to be reliable when it comes to education notebook. Most of them run on Windows but Lenovo is slowly turning to Chromebooks. It won't be exclusive to Chrome OS but the new models will have either of the OS. Choose between the Chrome OS or Windows model. The company guarantees an ultimate mobile experience whether you prefer the operating system by Google or Microsoft.
Two of Lenovo's popular lines are the ThinkPad and Yoga. But for now, we'll focus on the Chromebooks. They are similar to the Windows 10 versions in many ways but all of them are tested with MIL-SPEC standards. This means they can withstand the test of time and can endure daily use whether at home, in the office, or school. These notebooks are drop-tested and have water-resistant keyboards so you know any model you choose from Lenovo will survive your clumsiness.
Lenovo 100e Chromebook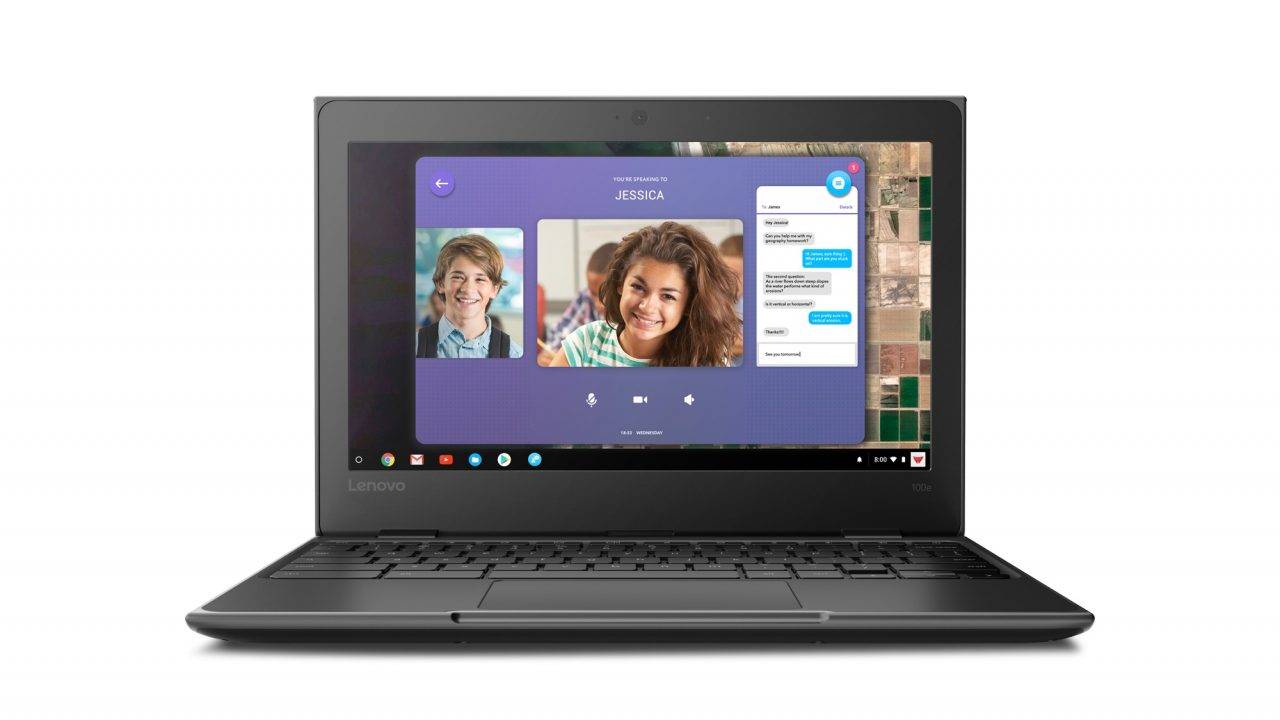 First in line is the Lenovo 100e. It is the most afforable model from $219. It runs on Chrome OS but a Windows 10 version is also available. It comes equipped with an 11.6-inch screen, HD resoution, anti-glare coating, and a 10-hour battery on standard laptop use. The model weighs 2.7 pounds. The Lenovo 100e Chromebook will be out in March while the Windows 10 version will be ready later this month.
Lenovo 300e Chromebook

The Lenovo 300e Chromebook's price will begin at $279. It will be out next month and will powered by a MediaTek MTK 8173C chipset. The 11.6-inch touchscreen and the same 10-hour battery will be a standard. The Chromebook will weigh 3 pounds and will not have pen support.
Lenovo 500e Chromebook


The Lenovo 500e Chromebook will be the priciest among the Chromebooks but it is still affordable at $349. This model is exclusively Chrome OS-powered. It will come equipped with a 11.6-inch screen, HD IPS display, Gorilla Glass, 360-degree spinning form-factor, and stylus support. Powering the laptop are the following: Intel Celeron N3450 processor, 8GB RAM, 64GB onboard storage, and a 10-hour battery. There's a 5MP camera so you can easily snap photos when it is in tablet form.

VIA: SlashGear