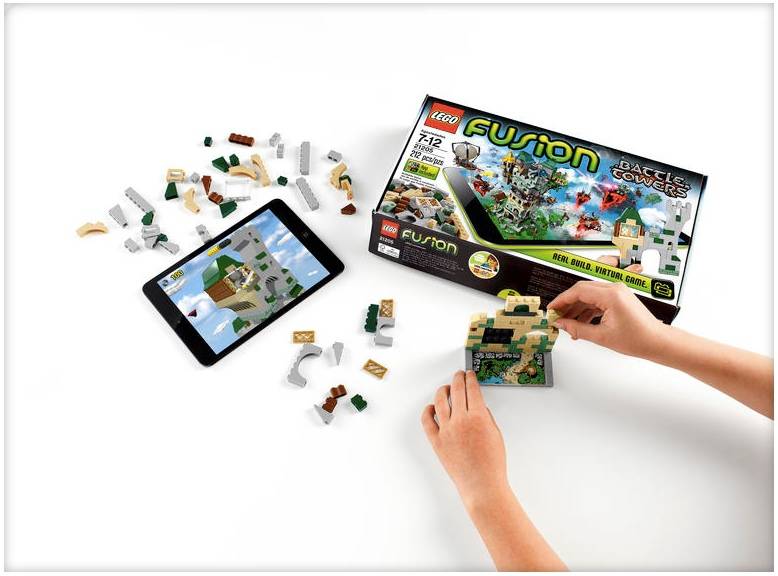 We've seen video games based on Lego characters, and it looks like Lego will soon be offering a bridge between the real and virtual worlds. The company has announced Lego Fusion, which will allow the user to build Lego creations in the real world and then transfer them to the virtual world.
This sort of brings thoughts of the mashup between Angry Birds and Hasbro, where they had the real world toys mixing in with the virtual world. The concept isn't exactly the same with Lego Fusion, however there is one similarity. Just like with the Angry Birds and Hasbro mashup — only certain games and certain toys will be able to make the jump between worlds.
In the case of Lego Fusion — users will have four sets available in the beginning. Those include Town Master, Battle Towers, Create and Race, and Resort Designer. These sets will all have their unique features, and using Town Master as the example — here users will become the mayor of the town, and go about creating a happy place to live. The user will begin by creating a building in the real world and then taking it to the virtual space to continue the adventure.
The sets will each include a capture plate and around 200 bricks. You'll also be able to make use of bricks that you already have in your Lego collection. Lego has these new Fusion sets aimed at ages 7-12, though we suspect 'kids' much older will be looking to get in on the fun. These sets are expected to cost $35 each with availability beginning in August.
VIA: CNET