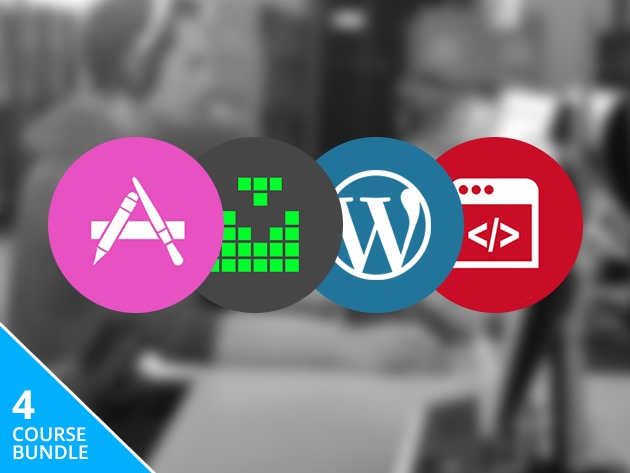 Learn highly marketable design skills with The Game, App & Web Design Bundle, marked down by 97% right now at Android Community Deals. The Game, App & Web Design Bundle offers access to four courses and more than 70 hours of content that can make anyone a career success. The courses in this package have a combined value of $1840 but, when they are purchased together in this bundle, they'll only cost a fraction of that amount.
If you have ever wanted to learn how to design mobile games and apps, as well as how to develop websites using coding languages like HTML, CSS3, and content management systems like WordPress, then look no further. The training in this bundle is designed with the beginner in mind, so anyone can succeed as a design professional whether they have prior experience or not. All you need to have is a computer with an internet connection and a willingness to learn.
Since The Game, App & Web Design Bundle is completed in an online environment, you maintain control over your own schedule. Finish the courses as quickly or slowly as you like to achieve your desired results. You'll have access to the course content for a full year, too, so there's plenty of time to reach your goals. Plus, you'll receive a certificate for each course you complete.
The career options available to students who have this training are many. These particular fields are still growing, too, so there's every chance to succeed. This is not to suggest that success will come easy but, if you are willing to work hard and have some fresh design ideas, the world could be your oyster.
A career in the design technology field can be enjoyable and lucrative. Give yourself an edge over the competition by getting the right training with The Game, App & Web Design Bundle, just $49 this week at Android Community Deals.
Android Community Deals is brought to you in cooperation with StackSocial. Generated revenue helps fund this site. Deals are curated by StackSocial and are not representative of the opinions of the Android Community staff.