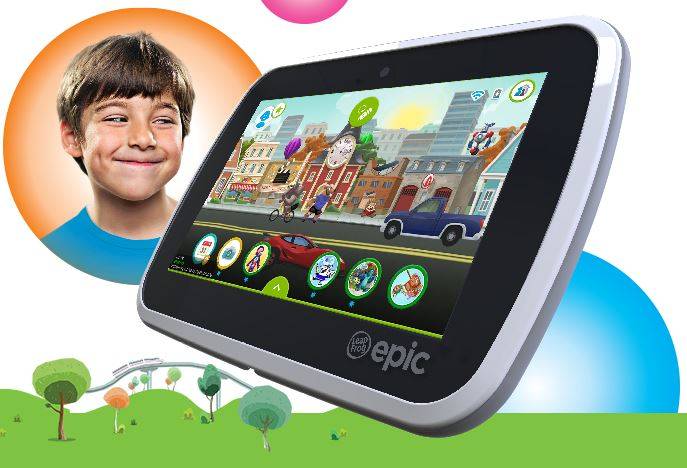 When you say electronic gadgets for kids, probably the target market for these things wouldn't want to touch the products with a ten-foot pole, either because they're boring, too educational, or "they're for babies". And as for parents, they wouldn't want to invest money in something that their kid would outgrow in 3 months. But LeapFrog, a company known for "innovative learning experiences", is bringing a new Android-based tablet called LeapFrog Epic that is like others in the market, but caters specifically to kids, with age-appropriate, customizable content.
So if it's like other tablets, this means that children can have access to the Web and Android apps, but of course these features have been secured and vetted by parents and the people at LeapFrog. Your child will also not outgrow the tablet over the next few months at least (or hopefully, years) since the content is adjustable to fit their age and growth. You have educational programs from LeapFrog with their Just For Me learning technology, kid-favorite games like Fruit Ninja, plus the LeapFrog browser, with inappropriate sites already restricted.
Parents will have sizable control over the content that will be available though the tablet, and then continuously add access to websites as the kids grow older. But there are more than 5,000 videos, images, websites, etc that will be initially available out of the box. And since spending too much time on technology is always a parental concern, they will also be able to control when and how long the child can use the tablet.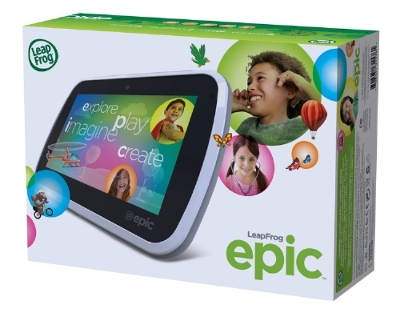 The 7-inch LeapFrog Epic, meant for 3-9 years olds, runs on a 1.3GHz quad-core processor and comes with Android 4.4 out of the box. It has a 1GB RAM, 16GB internal storage that can be expanded to 32GB with a microSD card. It has 2MP main and front-facing cameras and a battery life of 6 hours. The SRP is $139.99 and will be available at major online and consumer electronic retail outlets.