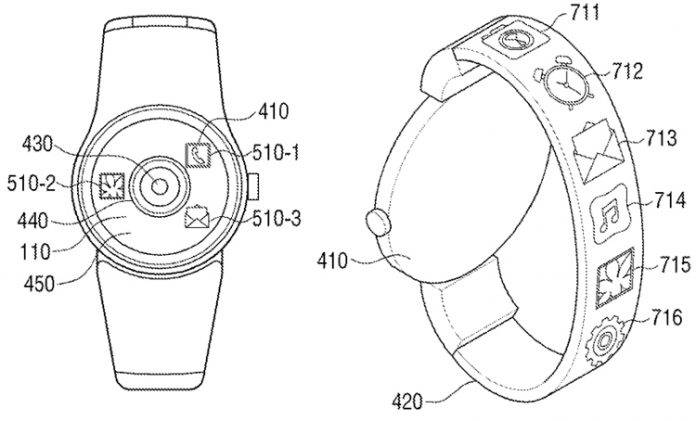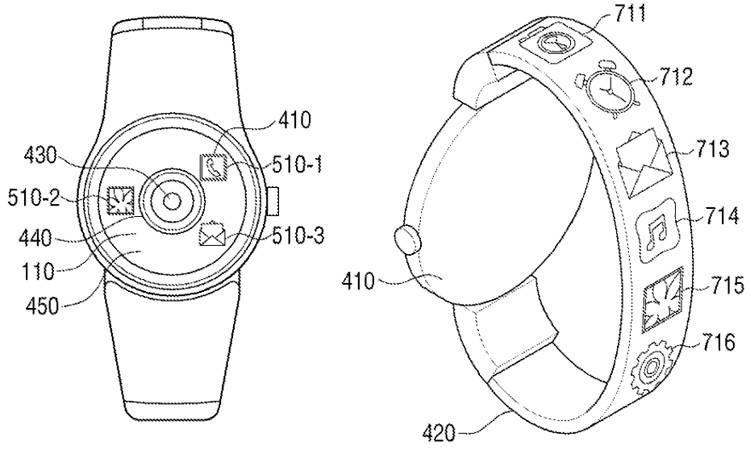 OEM's patent filings get leaked (or "leaked") all the time, but it doesn't necessarily mean that they always make it to the final, released product. It's still fun to speculate of course. The latest one that we've seen lying around a Russian website seems to show what the possibilities of a Samsung Gear S4 could be, which includes an optical zoom for the wearable camera and a digital watch strap. If these actually come to fruition, and before other brands do the same, it will definitely make the future smartwatch stand out.
The patent shows that there is a camera lens protruding from the display of the smartwatch itself, which may indicate it has an optical zoom functionality. It's in the center of the display and seems surrounded by other app icons. It would actually be fun raising your arm and zooming in an object to take a picture, but it may also be intrusive. Let's see if this will ever see the light of day.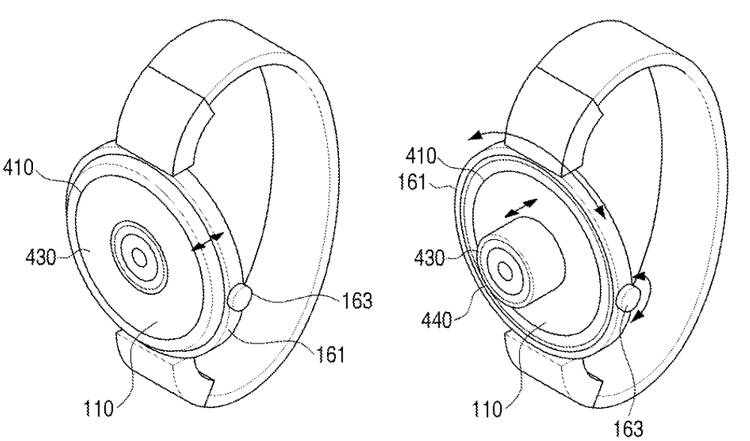 The other thing that the patent showed is that they are also experimenting with using the watch strap to extend the display of the smartwatch. It shows several app icons on the possible digital strap, unless that's the decoration of the wearable itself, which is highly unlikely. It may be using the same technology that the edge-to-edge display of the Galaxy S8 and S8 Plus use.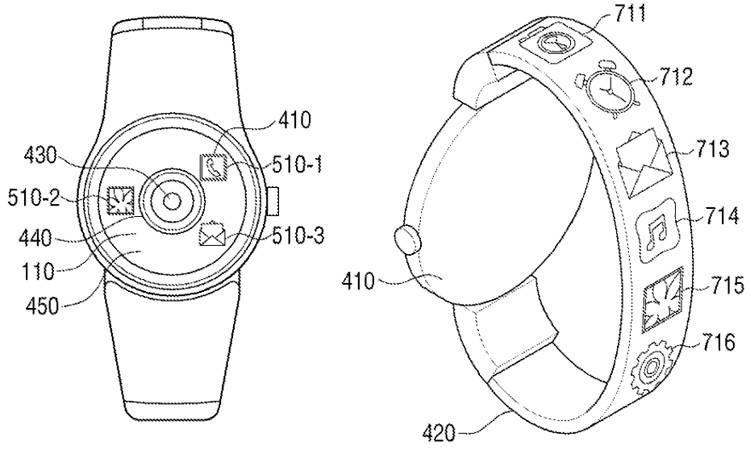 Again, take this leaked patent, which was supposedly filed last November 2016 but only surfaced now, with a grain of salt. Not all patents are actually applied to the products.
VIA: 3D News