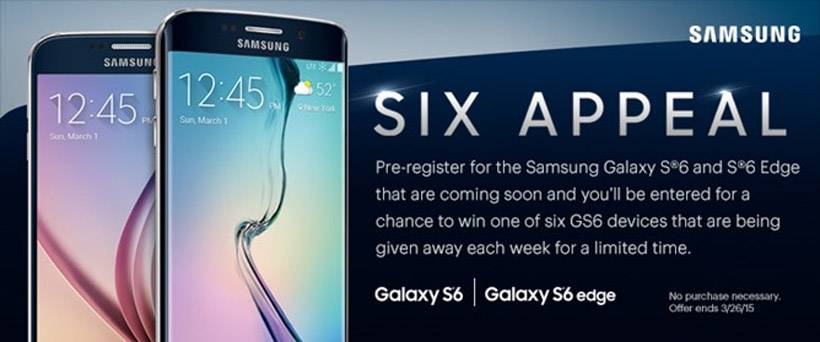 We have seen several leaks in weeks past that talk about the coming Samsung Galaxy S6 smartphone and the S6 with curved edges on the screen. So far, we have seen the specifications for the smartphone leaked via AnTuTu benchmarks. Just yesterday, a rumor surfaced claiming that the device would be called the Galaxy S Dual Edge.
That rumor was supposedly from an industry source that was in the know. It seems that source is wrong, at least if this leaked Samsung marketing campaign for the Galaxy S6 and its curved screen brethren is legit. The images you see here are claimed to be from a leaked marketing campaign for the new smartphones.
According to the leaked images, the curved edge smartphone will be called the Galaxy S6 Edge with the standard smartphone simply called the Galaxy S6. The leaked image also tips that Samsung is going with the "Six Appeal" slogan, which is clearly supposed to make us think of "Sex Appeal."
The rumor from yesterday about the name of the curved screen device also suggested that Samsung wouldn't be using the curved edges of the screen on the S6 Edge (or whatever it is called) for notifications. If the source from that rumor had the name wrong, the tidbit about no notifications on the curved screen sides could be wrong as well.
SOURCE: Android Police