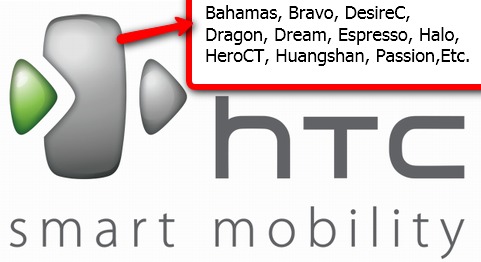 Apparently HTC has a lot of Android-based smartphones coming out in the near future. The recently leaked Android 2.1 ROM that we saw running on an HTC Hero has given us some clues on this upcoming devices from HTC.
According to the folks over at androidspin "Deeply embedded in their latest ROM, HTC has a lot of codenames for existing and upcoming phones: Bahamas, Bravo, DesireC, Dragon, Dream, Espresso, Halo, HeroCT, HeroC, Hero, Huangshan, Incredible, Legend, Liberty, Memphis, Paradise, PassionC, Passion, Sapphire, Supersonic."
As you can see, some of those Android phones we already know, but there are others that we just heard of, or we had no idea of. Marc_Hav from androidspin credits maxisma for uncovering the codenames. We do not know for a fact about all this, but is really exciting to see more HTC devices coming, especially if they are running Android.