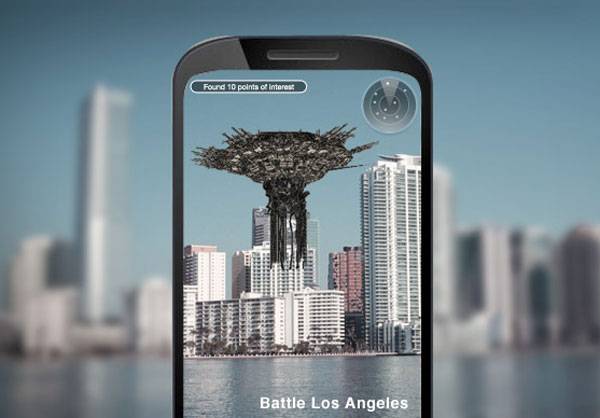 Augmented reality is pretty cool, but the big downside is that generally it only works with real world items that have special codes or other tags. That means that the augmented reality will only work on the few tagged items the average user urns across. An interesting new take on augmented reality using a new system called Layar Vision has surfaced.
Layar is the largest augmented reality platform out there and Layar Vision will allow devs to make augmented reality content available without having to use tags. The Vision program is able to detect 50 items and combine them with location based layers. The user would be able to point their smartphone running Layar Vision at something like a newspaper or building and get augmented reality along with it. Apps for Android will be offered to support Layar Vision.
Devs will get access to the beta version of the Layar Publishing Platform and a beta version of the browser in the coming weeks. The final consumer product will land in Q4 when the update is offered. Layar is holding a Creation Challenge to kick off Layar Vision and the firm is giving away $55,000 in total cash prizes. The ten devs with the best concepts for unique layars using Layar Vision will win $2,500 to $15,000 and the winners will be picked by an expert panel. Check out the video below to see how Layar Vision works.
via Techcrunch]