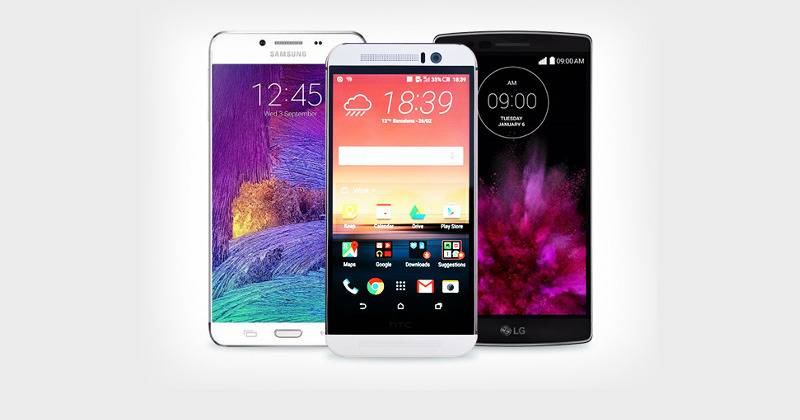 Spring is in the air. The birds are singing, flowers are in bloom, and the newest Android flagship devices are set to hit store shelves. You could be one of the first to own a yet-to-be-released next generation Android handset if you win The Choose Your Own Next-Gen Android Giveaway at Android Community Deals. But you'll need to enter now, because this giveaway closes at 11:59pm Friday night. The winner of this amazing contest will walk away with their choice of a brand new Samsung Galaxy S6, an LG G Flex 2, or an HTC One M9. Each device features next-level (and next-gen) specs that will instantly make them leaders in Android smartphone landscape.
To enter, simply go to The Choose Your Own Next-Gen Android Giveaway contest page at Android Community Deals. If you've not done so before, register for membership with your email address. After you've done that, just click 'Enter Now' and you're done. Be sure to enter your email address correctly, as this is how the winner will be notified.
If you would like an opportunity to earn additional entries and increase your chances of winning, merely share the details of this contest with your followers on Twitter. The more your followers enter, the more bonus entries you could receive.
Your current handset may be a fine piece of technology, but it will soon be rendered obsolete by what's to come. Make sure you stay ahead of the technological pack by entering The Choose Your Own Next-Gen Android Giveaway at Android Community Deals. Remember, the contest closes at midnight on March 20, 2015 so enter now.
Android Community Deals is brought to you in cooperation with StackSocial. Generated revenue helps fund this site. Deals are curated by StackSocial and are not representative of the opinions of the Android Community staff.