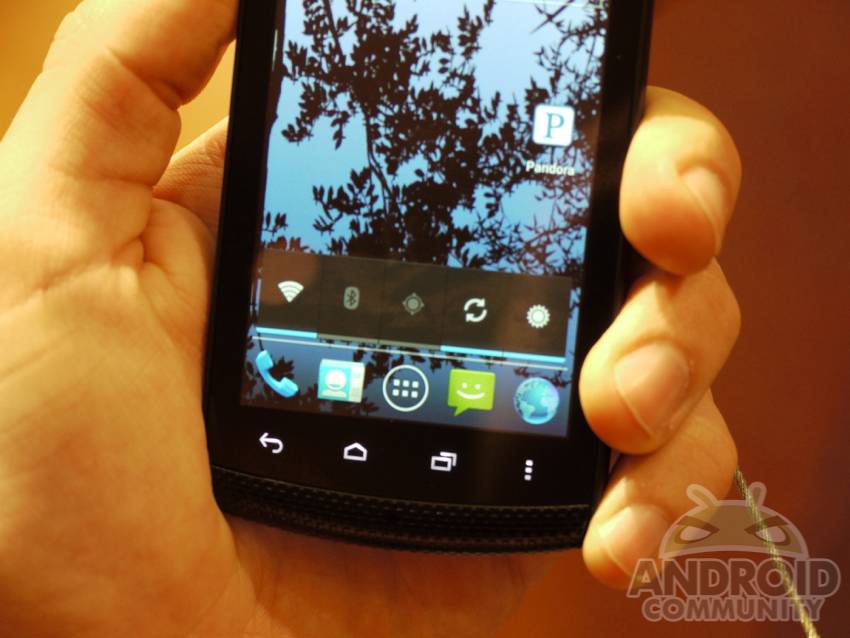 Earlier today Kyocera announced a few new Android 4.0 Ice Cream Sandwich budget smartphones called the Kyocera Rise and the Hydro. They aren't your average household name but have been producing phone hardware for a long, long time. Here during CTIA 2012 we got some hands-on time with both of these new phones so check it out after the break.
Both of these smartphones have been designed specifically to be able to handle the rigorous activities of daily life, although the Hydro will be more up to the task with its water-resistant properties. The smartphones both will also be aimed for the budget smartphone buyer and will probably be available on regional carriers at some point, but no pricing or release dates have been released at this time.
[vms 2f016574e9d147092b5b]
The phones both come with a smaller 3.5-inch display running on a 320×480 resolution, so they aren't the best looking displays, but then again they'll be priced to sell too. Kyocera has equipped them both with Android 4.0 Ice Cream Sandwich but have opted for capacitive touch buttons instead of on-screen controls. They have stayed true to the ICS button layout and design, so that looks nice. Both phones come powered by 1.0 GHz single-core Qualcomm processors with 512MB of RAM, 2GB of internal storage, and decent 3.2 megapixel rear facing cameras capable of 720p video capture.
The Kyocera Rise features a slide-up design that reveals a 4-row QWERTY keyboard that was nicely spaced, had good feel and travel while typing, and will be a great companion for the heavy email, twitter, or texter. The device was thin considering the built-in keyboard and had a good overall feel in the hand with the aluminum accents. Kyocera's Hydro on the other hand is fully water-resistant up to 30 minutes in 10 meters of water, and has the exact same specs other than no QWERTY keyboard and the battery cover is extremely rugged and durable.
Once Kyocera announces some pricing and carrier options we'll be sure to update, in the meantime enjoy the hands-on pictures below. I was actually pleasantly surprised by the Rise myself.