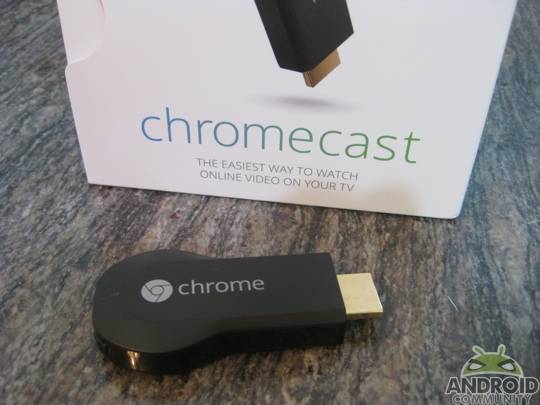 Google still has a hold on those looking to release Chromecast apps, however that shouldn't stop anyone from creating new apps and sharing the details. That being the case, we have seen several from Koush up until this point and it looks like another has recently appeared. This latest is being teased in two videos and deals with pulling in videos based on an RSS feed.
The name of the app could still change, however based on the video it appears to be called Feedcast. Regardless of the name though, this has your Android handset basically working as a remote control for your Chromecast. That is not all that different than what it does with the currently supported app such as Netflix, however this latest app tease is showing a setup based on an RSS feed.
In other words, it is looking like the user will be able to customize this app based on feeds they want to see. There are two videos showing the setup and they both highlight content from the Twit.tv network. But again, as was pointed out in the first video (seen above), this is nothing more than an RSS feed with videos included. The second video (seen below) shows the app being a bit more polished.
Otherwise, buried deep down in the Google+ comments for the second video was mention of how he plans to release the source for this soon. Perhaps more exciting for some, Koush also mentioned that would be coming along with "a Play release of another app." He didn't mention which app that would be, however some digging on his Google+ page may have offered a clue.
There was a recent post showing a screenshot for an app called MyCast. The screenshot shows an app that appears like it will allow the user to stream items from their Gallery, Dropbox or Google Drive to Chromecast. Of course, what this looks like is a combination of two of the apps we previously saw teased. Sadly though, just like the "soon" comment, this app screenshot was only accompanied with one word of text that read "soon."