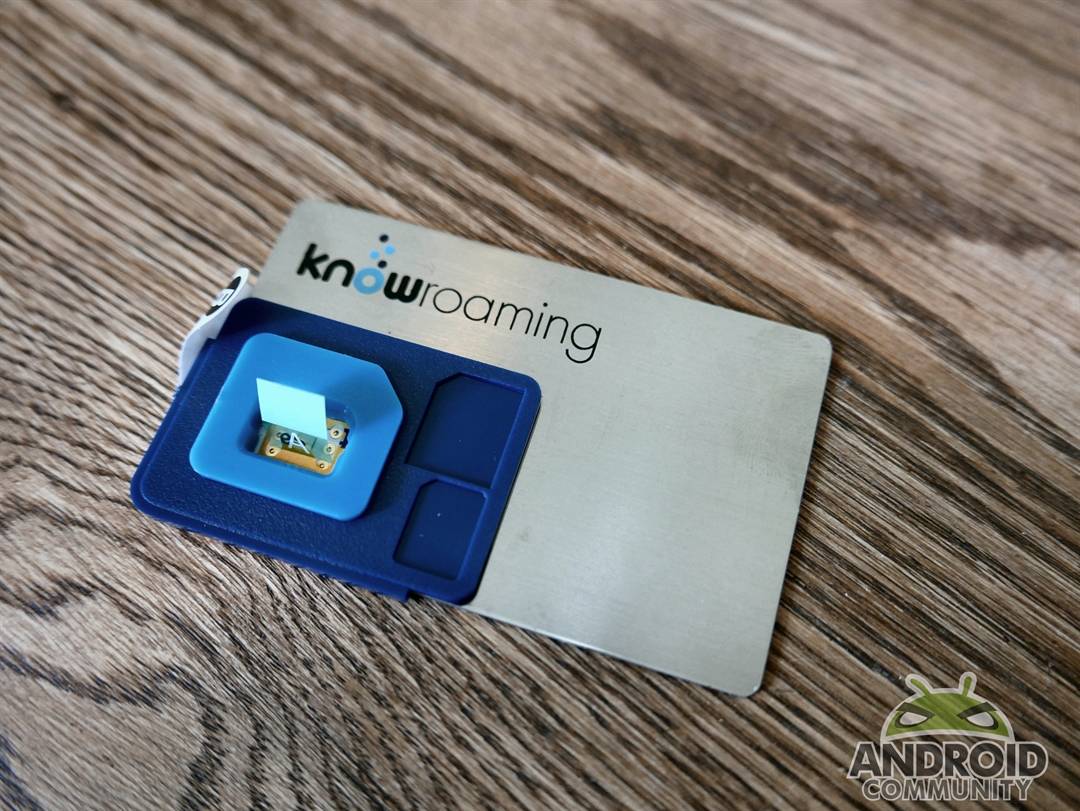 Mobile phone roaming charges suck. Leaving home with phone in tow for a foreign land typically means either paying your carrier for an over-priced package of varying quality, or picking up a SIM card at your point of call. If, like me, you happen to be a Canadian who frequently travels to the U.S. or Europe, then you have the double-whammy of having to deal with a telecommunications market that's the very definition of non-competitive, and, with very few exceptions, views its international offerings as a cash cow rather than a customer service.
A few companies have dipped their toes into the market in order to offer international roaming capability outside the framework of a traditional carrier. One of the most innovative has been KnowRoaming, a service available in 200 countries that doesn't even require you to pop out your current SIM card when your plane touches down, but rather relies on an unusual technology that actually doubles-up on your existing SIM.
I recently took the KnowRoaming plunge, and tested out the company's service both in the United States and Europe on back-to-back business trips. The end result was surprising.
The $29.99 KnowRoaming package includes an curious 'chip-on-a-sticker' that is applied to your existing SIM card using a small kit that requires you to apply pressure for 20 seconds and then peel back the protective covering. It's permanent; if you're unhappy with the service and want it gone from your life forever, you're going to have to visit your local carrier for a replacement SIM. (*Update September 2016: I was able to successfully remove the KnowRoaming sticker from my SIM when changing carriers). That being said, I've noticed no issues with my home-country coverage after several weeks of having the sticker living inside my phone.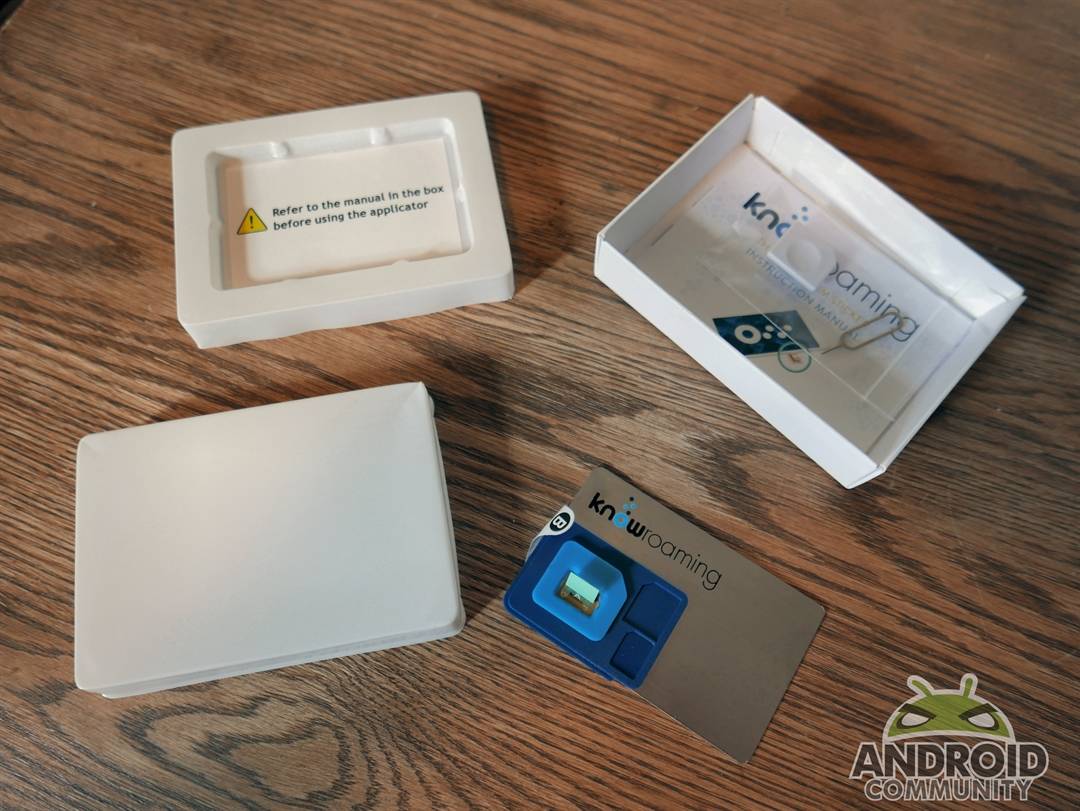 There's one very important caveat here, and that's the requirement that your phone be unlocked. Any SIM-based solution is going to have the same need, so this isn't unique to KnowRoaming, but if you don't own an unlocked phone or are uncomfortable getting your device unlocked, then you will have to stick with whatever roaming plans your provider has on offer.
Once the sticker/chip is in place, the next step is to download the app, which allows you to purchase credit and packages to suit your travel plans (and which includes software that helps your phone switch between SIM cards in different countries). The app's interface is actually very pleasant to use, and the options are straightforward: you can select which numbers you want to have in what markets, work out call-forwarding options, and view call, text, and data rates that may be on top of the unlimited data packages offered by KnowRoaming.
Ah, there it is: unlimited data. That's the primary lure with which KnowRoaming snags potential customers, and at first brush it's an enticing one: $7.99 USD a day for as much data as you can consume through your device in 56 supported countries. Unfortunately for KnowRoaming, it's up against a few – and in some cases, significantly – cheaper rivals. Roam Mobility, for example, offers a replacement SIM with 400 megabytes a day plus unlimited talk and text in North America (versus pay-to-text-and-talk with KnowRoaming) for Canadians traveling to the U.S., for example, for only $4.99 CAD. Rogers also offers a $5.00 CAD-per-day plan that lets you keep your current SIM and phone number as well as your existing data cap (as long as you are already subscribed to qualifying plans) Then there's T-Mobile, which has gifted its subscribers with free international data roaming in 120 countries.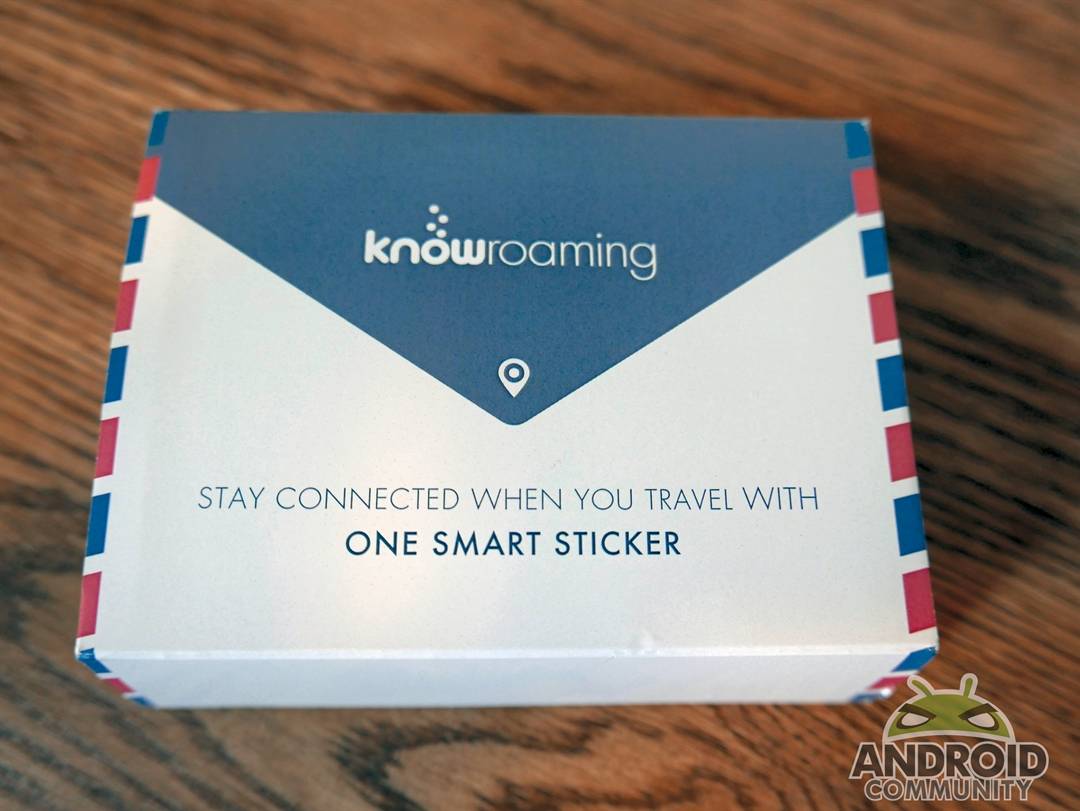 How can you compete with free? Or a service that's roughly half the cost? As usual, pricing doesn't tell the complete story. T-Mobile's roaming might not dent your pocketbook, but the free option is capped at very slow data rates – we're talking 128 Kbps in some instances – with the requirement that you pay more for better speeds (KnowRoaming will throttle you if you surpass 500 MB a day in data usage). Roam Mobility doesn't make it easy for Canadians to use their service in Europe, and certainly not by way of the same SIM card provided for U.S. roaming.
How does KnowRoaming do for data transfer rates? Surprisingly, coverage and speeds are terrible within the U.S., but quite good in Europe. I spent a weekend in New York City with my KnowRoaming activated on my Nexus 5 and experienced constant service drop-outs on both the island of Manhattan as well as the outer boroughs, and all along the I-87 corridor linking Montreal to the city. Data speeds were also much slower than what I was used to with Roam Mobility, although it was tough to get an accurate view of my connection details as KnowRoaming simply sets your network icon to 'R' for roaming the entire time you use it.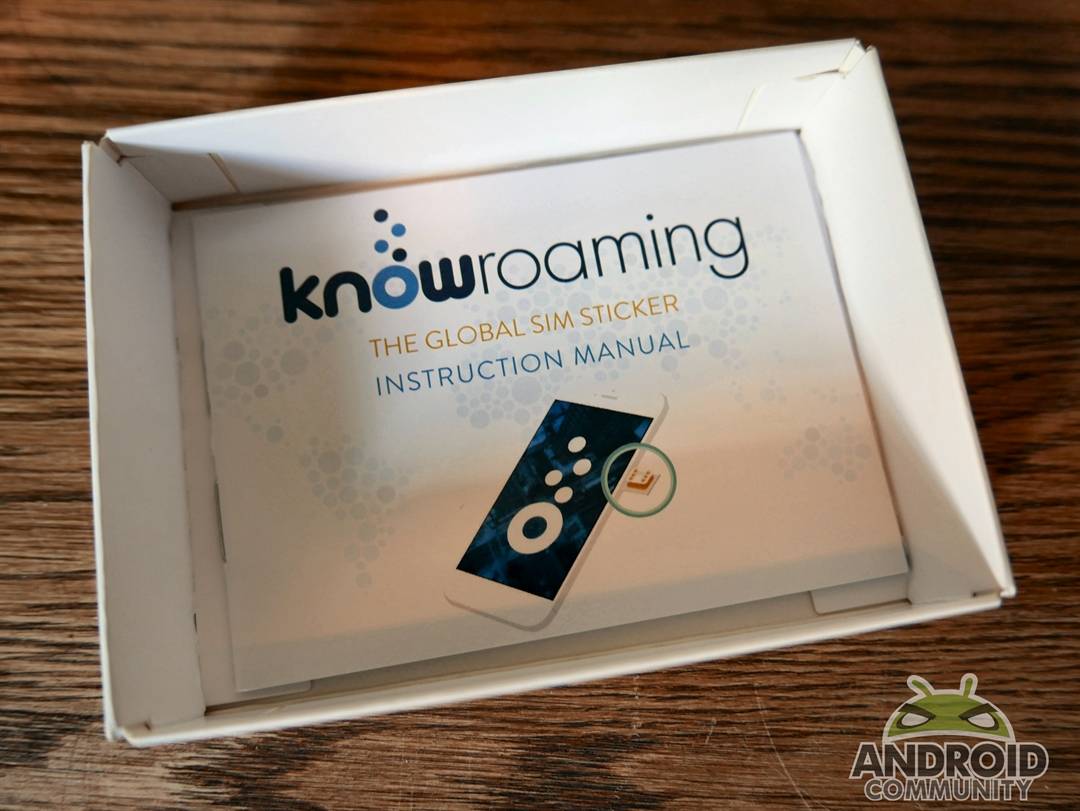 Across the Atlantic it was a much different story. In Berlin, Germany, the KnowRoaming service worked perfectly, with no disconnections from the network at all, and the same was true when using it throughout the German countryside on the way to Leipzig. It was a startling contrast to my experience in what is perhaps the most-connected city in the United States.
If I really think about it, it makes sense for KnowRoaming to bolster its extra-U.S. networks and not worry too much about how things are working out at home. The primary market for the company isn't visitors to the U.S., it's Americans traveling abroad. Even still, from a value perspective KnowRoaming loses out to pay-as-you-go SIM cards in Europe, where you can get at least 1 gig of data and unlimited talk and text for a month for about $12 USD at any airport or convenience store – with excellent coverage for the country you'll be visiting. In Asia, the costs can be a bit higher, but the proliferation of wireless hotspot rental kiosks and hotel-delivery SIM services present a strong challenge to KnowRoaming.
KnowRoaming beats the egregious costs of most (but not all) American and Canadian cell providers, plan or otherwise, but not the local competition. Of course, in order to use any of the solutions listed above, you have to be comfortable with walking up to a service counter or point of purchase and interacting with a clerk who most likely speaks English as a second language – or perhaps not at all. More importantly, you have to have the time built into your itinerary to seek out and configure these SIMs and hotspots, and potentially deal with customer service that will most certainly not be in your mother tongue. Convenience-wise, KnowRoaming makes it very easy to get online wherever your boots might kick up dust, and for a strong percentage of travelers that will be worth the extra cost.