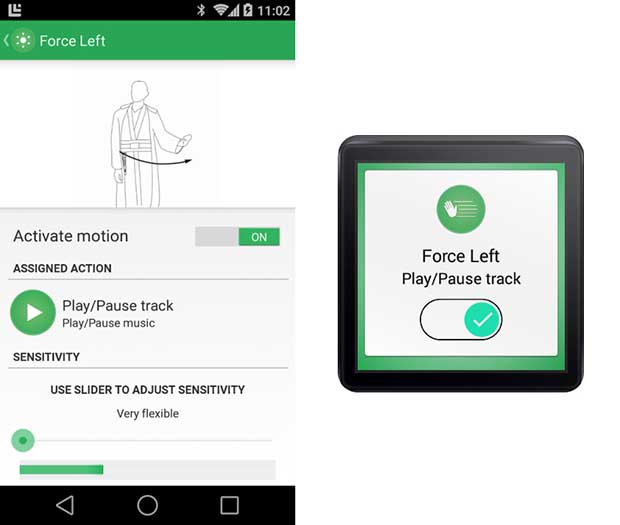 If it's always been your dream to control your smartphone with Jedi mind tricks, well you're one step closer to that with a new app for your smartwatch. Kiwi for Android Wear allows you to control your smartphone through your wearable device not by actually touching it but through hand gestures that are set for specific actions. Yes, just a wave of your hand can now let you use your gadgets even without taking it out of your bag or pocket.
But don't think that you can make your phone do whatever you want just like a Jedi master. For now, the gestures and resulting actions are fairly limited. You can set a hand gesture to dismiss calls that you don't want to take by swiping left or right. You can also use a karate chop or an upper cut (maybe you need to study karate or some sort of martial arts before using this) to play, pause or skip tracks when using your phone's music player.
While it is indeed a great app to have (if you have a smartwatch running on Android Wear, like the LG G Watch or Samsung Gear Live, and soon the Moto 360), as we said, the functions are still fairly limited at this point. It also might not be compatible yet with Google Music if your smartphone is running on Android 4.4.4 already. But as the developer said, they will be coming up with more actions and motions soon.
So if you feel like doing some awesome mind control tricks on your smartwatch and smartphone (just make sure you're not in public to avoid actually hitting people), get the Kiwi for Android Wear app. You can get it for free through the Google Play Store.