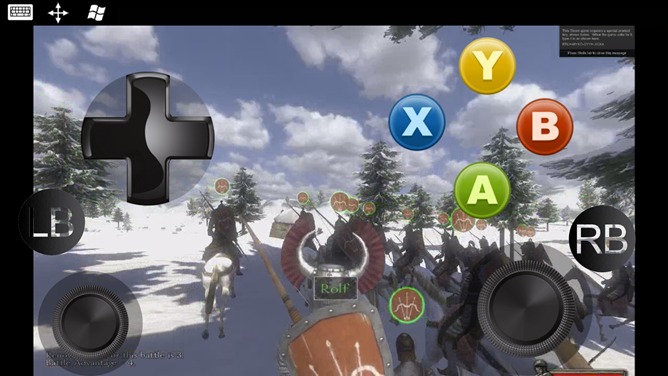 Streaming games from your PC or console to your Android device used to be the realm of the Sony Xperia Z3 (from your PlayStation 4), or an NVIDIA-powered PC to a robust Android device. Fortunatey, developers are taking advantage of faster network connections at home to give you apps like KinoConsole – which now allows you to stream your PC games to your Adnroid device, after a fashion.
The setup is fairly easy on the PC side. You just download and install the KinoConsole Windows server on your PC, and once installed, it will automatically find your Steam-powered games. It's also pretty easy to add game executables if the server doesn't automatically add them. Pretty easy at this point.
The challenge begins when you play the game from your Android device. Unless you program some onscreen D-pad controls, you might not be able to start your game. Fortunately, it is very easy to setup controls via the app. The app also pairs with external game controllers, for that matter. Depending on the graphics-intensiveness of your game, and the capability of your PC and phone specs, you will experience some lag on the games.
https://www.youtube.com/watch?v=ZUqjFOsYIfo
The secret, according to some new users, is to lower down the default framerate to a healthy and playable 30-40fps, which should ease the burden on your hardware and make your games a bit more playable. Pick up the app for free via the download link below.
DOWNLOAD: Google Play Store