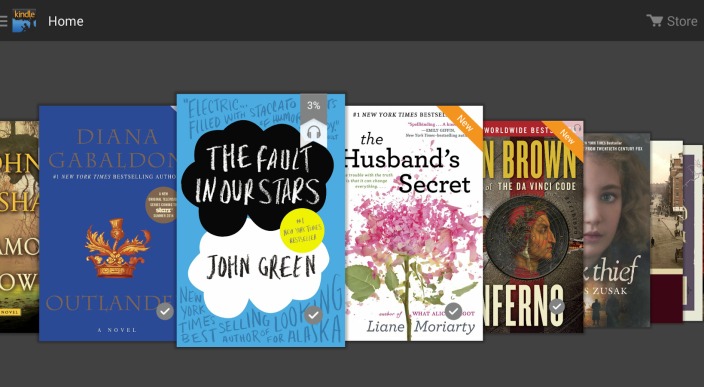 If you use Amazon's Kindle app on your Android device, you might have noticed some features on another platform that you don't have yet on your device for the past two years. Well, you need not be envious any longer as version 4.8 brings features like X-Ray and flashcard support, as well as several other enhancements to the ebook reading app. Better late than never right?
The X-Ray feature lets you get more information about specific characters, places or even words in the book or textbook that you're reading. And if you're reading or reviewing a book for school or for work, you'd need to remember these kind of information. That's where the flashcard feature will come in handy. It lets you create a bookmark that is outside of the book you're reading using the data from the X-Ray feature to create these flashcards.
Other new features with the latest update includes getting push notifications from the app, which you can manage in the settings. It also now has an improved library search to make it easier for you to look for the books in your collection, especially if you have hundreds of titles in your Kindle (as all self-respecting book nerds should). If you also read, or rather, listen to the audiobook version on your Kindle app, you can now control the playback with this latest update.
It might have taken years before Amazon finally brought these features to the Android app version, but fans of the app and the retail giant would of course welcome these new goodies to their devices. If you don't have Kindle yet on your smartphone or tablet, you can download it for free from the Google Play Store.