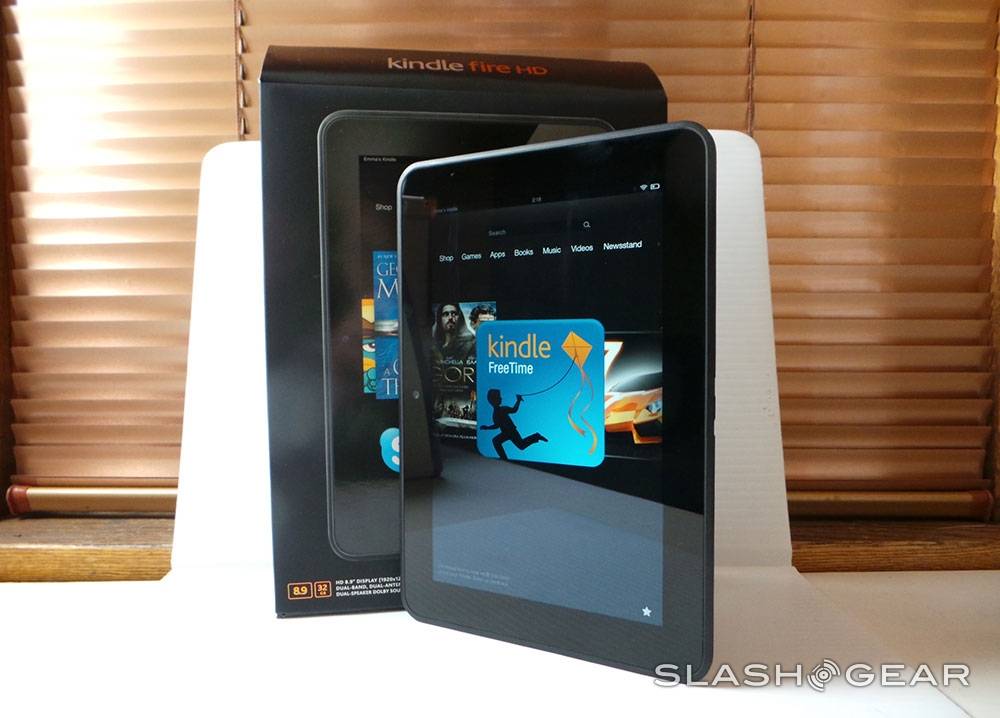 The Kindle Fire HD 8.9 has a lot to live up to after the success of the original Kindle Fire. Amazon knew it had to impress with this latest installment, given the sheer amount of tablets out there vying for your dollar. Chris Burns over at SlashGear has delivered his full review of the device, and while you'll have to head over there to get all the details, we'll sum up some of the major talking points here.
Of course, we need to start with that excellent 8.9-inch screen, which is displaying at a resolution of 1920×1200. Though there are some other tablets that can beat that resolution, the display on the Kindle Fire HD 8.9 still looks great. On the inside of the device, you'll have a dual-core Texas Instruments OMAP4470 running the show, which is a processor we don't see all that often. Performance suffers a little bit when compared to its quad-core competitors, with the Kindle Fire HD 8.9 taking home a score of 7247 in AnTuTu.
The tablet is running Ice Cream Sandwich, though you would never realize it behind Amazon's Kindle Fire HD skin. The Android OS is hardly recognizable behind all of the tweaks Amazon has made, and that's compounded by the fact that Google's usual suite of apps is missing from the tablet. No surprise there, and if Amazon is one of your go-to places for online shopping, then you might not even miss them.
There are a couple of interesting features that make the Kindle Fire HD 8.9 stand out from the crowd, namely X-Ray and FreeTime. X-Ray serves as a link to the wealth of information found on IMDB, delivering it to you right there in the movie you're watching. FreeTime allows you to set up a special screen for children, giving them access to apps that are appropriate while keeping them out of places they shouldn't be.
At the end of the day, the Kindle Fire HD 8.9 is a solid tablet thanks in no small part to that excellent screen. However, if you're not going to take advantage of Amazon's services – which are everywhere on this tablet – then you're probably not going to find much value in the new slate. For much more information on the Kindle Fire HD 8.9, be sure to check out the full review over at SlashGear!