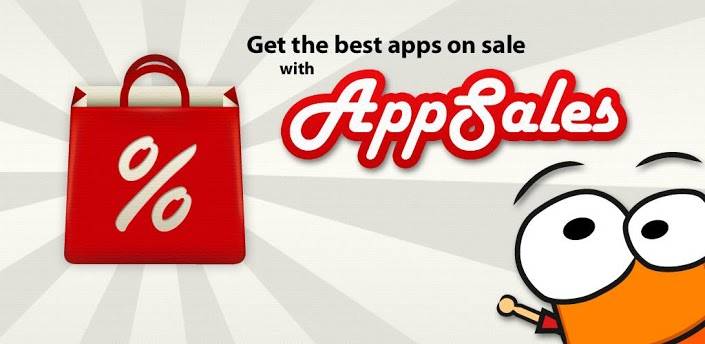 Earlier this week we reported on a large list of games and apps that are currently on sale at huge discounts in the Google Play Store, but we can't catch them all. Between Google and all the developers there's some awesome games and apps on sale for the holiday season. Today we have a neat app called AppSales that will find all the deals for you.
If you've been looking for a neat and simple way to find all the price drops, discounts, and deals on anything and everything from the Google Play Store — this is it. AppSales will curate a long list full of treats for you, all in their well designed and easy to navigate app for Android.
AppSales doesn't just find the best deals either. It notifies you of sales, price drops, allows you to like or comment on apps and more. Also, it won't find those terrible apps you've never heard of. Only up and coming or popular apps with be shown off to help cut out the clutter that is hundreds of thousands of apps available.
AppSales will even let you set your own custom filters for what you're shown, what notifications are received, and will even give you a detailed price history of said app. This is the perfect app to both save you money, as well as spend that hard earned cash because you'll be finding excellent deals all day long. With the holidays officially here and tons of sales going on, give it a try today by getting it from the Google Play Store. Enjoy!
— Thanks for the tip @WinDroidGuy!