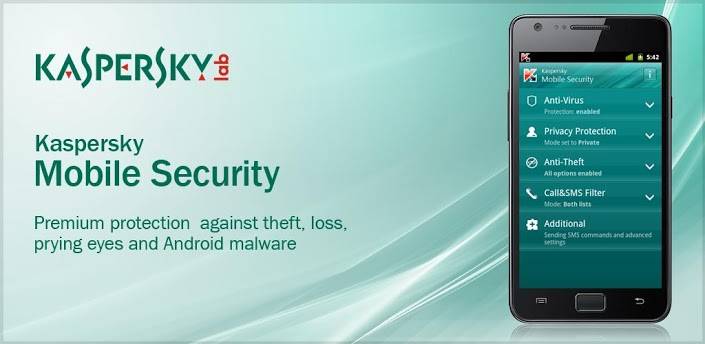 Today one of the biggest names in PC and virus protection has just announced some good news for us Android users. If you're one of the many that worries about your mobile smartphone or tablets security, we have some good news in the form of Kaspersky ultimate protection. Their Android smartphone and tablet apps have been available for some time, but today they've announced full-featured (not lite) 30-day trials, as well as some new features.
While we won't get into Android or smartphone virus or malware discussions, we will say that their apps have relatively positive replies on the Google Play Store, even though they are priced quite high. Kaspersky mobile security for your smartphone was lowered in price down to just $14.95 moving forward, and that's the full premium version. Then the tablet version remains $19.95. So what's new? Read on for more details.
Previously Kaspersky Labs offered a watered-down and lite version of the mobile app, available for free in the Google Play Store. Today however, you can now get the entire apps full features with everything included absolutely free. The only thing is this is a 30-day free trial, then you'll need to pony up the cash. I'm a fan of both Kaspersky and ESET NOD 32 on my personal PC, what about you guys?
Kaspersky Mobile and Tablet security are apparently also getting a new "alarm" feature. While we don't see updates in the Play Store the companies official press release confirms the details. Kaspersky will now scan links as they arrive for malicious forwarding, and they even have a new alarm feature. This will be a web portal users can sign into and set their phone or tablet in alarm mode should they lose their device. This makes it audible and easy to find – as long as you didn't leave it at the office or school.
All the anti-theft and realtime virus protection for your smartphone and tablet from Kaspersky can now be had in full-feature form for free. So if you're interested head to the links below for more details, or check them out on the Play Store.
[via Kaspersky Tablet; Mobile Security]