Wall chargers are probably the bulkiest gadget accessories that you carry in your bag. Sometimes, others prefer just carrying around the smallest powerbank they can find instead of an actual charger. But an Israeli start-up is trying to change how these wall chargers look with KADO, which is the thinnest of its kind. The "insanely thin charger" can be used for phones, tablets, cameras, and other mobile gadgets and is now available initially on the Kickstarter page.
KADO is indeed super thin as it can easily fit into your wallet and/or your pocket. It is just .74oz (21g) light and is supposedly thinner than a pencil. But aside from its physical qualities, it is also QuickCharge compatible so if you need to juice up your device in a jiffy, just whip it out of wherever you stored it in, attach your gadget and then plug it in the wall and in just a few minutes, it should have enough battery. Well, of course the device has to support QuickCharge or else, it will just charge regularly.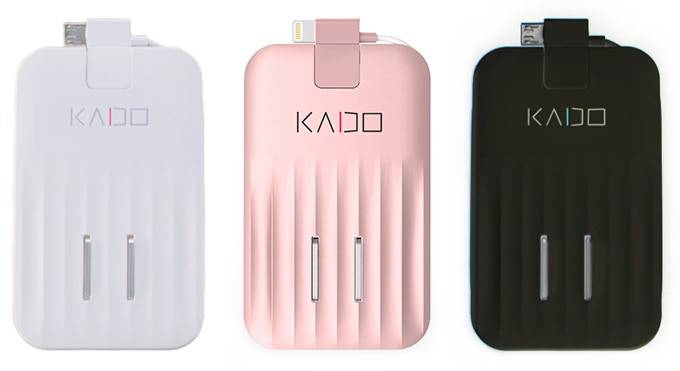 The charger works with all kinds of device connectors, whether it's micro USB or USB Type-C (also Lightning in case you're interested for your iOS friends). It can work with all kinds of devices and gadgets, including music players, Bluetooth headsets, and even power banks and battery chargers. It also works with most plugs: Type A which is used by the US and a lot of other countries in Asia and the Americas, and Type C/E/F or the EU plug.
You have 38 days to go to buy the KADO wall charger from its Kickstarter campaign. You pay $39 to get one which is 34% off its retail price. Delivery is expected by December 2017.
SOURCE: Kickstarter