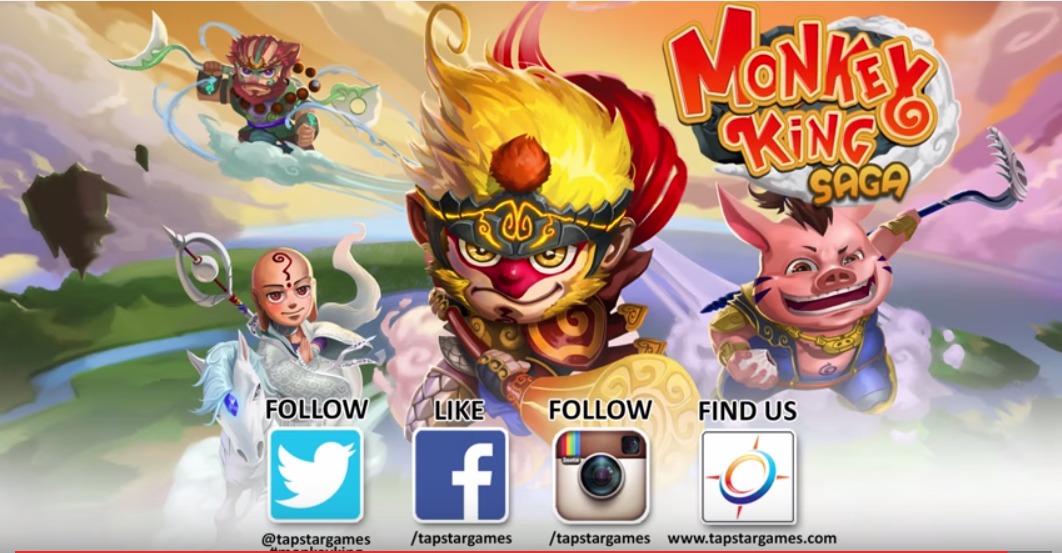 One of the most popular classical novels in China, Journey to the West, tells the story of Sun Wukong, more popularly known as the Monkey King. His story has been retold in plays, movies, TV shows, graphic novels, etc, showing off different aspects of his journey across a mythical China as he seeks to bring peace to the kingdom. And with mobile games being in the public consciousness the past few years, it was inevitable the tale would get there as well. The Monkey King Saga is the latest one yet to arrive on your Android devices.
This epic adventure game gives the tower defense game a little twist and lets you take control of god-like heroes as you take on the adventure of the Monkey King. The ultimate goal in the game is to protect Triptaka the Monk as many evil forces seek to harm him. You can play not just the Monkey King, but other characters like Pigsy and Sandy simultaneously. The game has over 115 battle modes and you get to experience it in 23 different maps.
Using touch-and-place movements, you get to play your characters in an advanced combat mode. The action buttons of each character can be used to attack the enemy, transform them when they eventually evolve into higher beings, set bombs, super jump, and do a whole slew of other actions. There are also more than 50 different monsters that you can capture, evolve, and eventually turn as allies, each with their own unique abilities.
The visuals in the game are highly detailed, the characters fully animated, and the environments, painstakingly hand-painted. You can download Monkey King Saga from the Google Play Store for free, with in-app purchases available.
https://www.youtube.com/watch?v=4zuPWiu5gZQ?