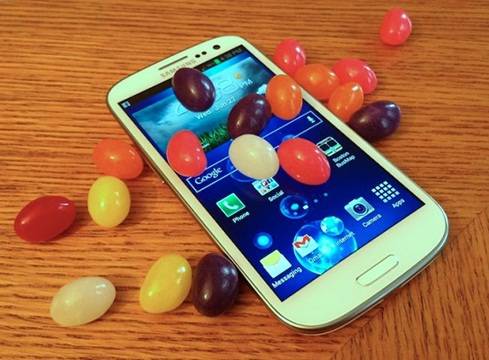 Google has once again released the numbers showing the percentage of Android versions and while we have been watching a steady rise for Jelly Bean, this latest shows a change in the top position. Over the course of the past month Jelly Bean usage has gone from 33 percent up to 37.9 percent. But perhaps the key point here, Jelly Bean usage is now sitting above Gingerbread.
As a result of the rise of Jelly Bean usage, both Gingerbread and Ice Cream Sandwich usage dropped over the past month. This latest report (which has data taken from the 14-day period ending on July 8th) shows Jelly Bean with 37.9 percent, Ice Cream Sandwich with 23.3 percent and Gingerbread with 34.1 percent.
Looking at the previous report, which had data taken from the 14-day period ending on June 3rd and we saw Jelly Bean with 33 percent, Ice Cream Sandwich with 25.6 percent and Gingerbread with 36.5 percent. Also worth noting, this latest report now looks at Gingerbread as being 2.3.3 – 2.3.7, as opposed to previous reports which had it listed as 2.3 – 2.3.2 and 2.3.3 – 2.3.7.
Jelly Bean usage is broken down between 4.1.x and 4.2.x. The split here has 4.1.x with the majority 32.3 percent and 4.2.x with the minority 5.6 percent. Aside from the big three versions here, this platform version breakdown also shows numbers for Donut, Eclair, Froyo and Honeycomb.
The combined usage for those four smaller players is just 4.7 percent. While these four will likely continue dropping off, it is worth mentioning that given the small percentage each is holding, the change is not all that noticeable. Going from the previous months report and we saw Donut and Honeycomb retain a 0.1 percent share with Eclair and Froyo each losing a 0.1 percent share.
In the end though, the more important seems the differences between Jelly Bean and Gingerbread and for those we will continue to watch the change. If nothing else, it is nice to finally see Jelly Bean take top honors here.
SOURCE: Android Developers