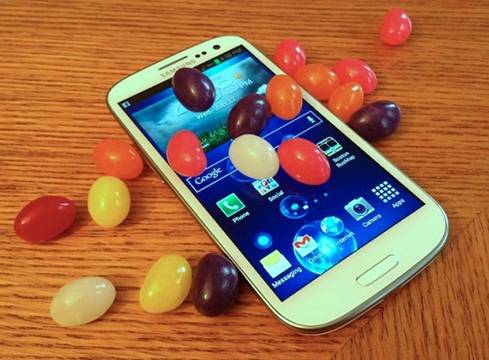 If you're the proud owner of a Samsung Galaxy S III from Verizon Wireless we have some good news this afternoon. It appears that yet another version of Android 4.1 Jelly Bean has leaked for the smartphone, and now it's only a matter of time before an official update arrives from Sammy and Big Red. This isn't the first leak, but it's a brand new crisp version of Jelly Bean for you to try out.
We've seen Android 4.1 Jelly Bean leak for the Verizon Galaxy S III before, but this build is labeled November 30th and is the newest official version that has leaked yet. This is official software from Samsung, but has leaked to the public and isn't technically official yet. Today's leak is build VRBLK3 and is available now from XDA.
For those that would rather wait for the official over the air update directly from Samsung and Verizon, we're hearing that is just a few weeks ago. Reports from Droid-Life are suggesting December 14th is the release date set by Verizon for the official Android 4.1 Jelly Bean update for the Galaxy S III. Although this is simply an anonymous tip.
As soon as Verizon confirms the update with support documents we'll know it's coming soon, and we'll be sure and update with all the details. Hopefully you GSIII owners on Verizon will get some tasty Jelly Beans before Christmas. Then you'll be enjoying Google Now, project butter, expandable notifications and all that goodness that comes from Google's latest OS. For an idea of what to expect you'll want to check out this video from Samsung.
[device id=2688]