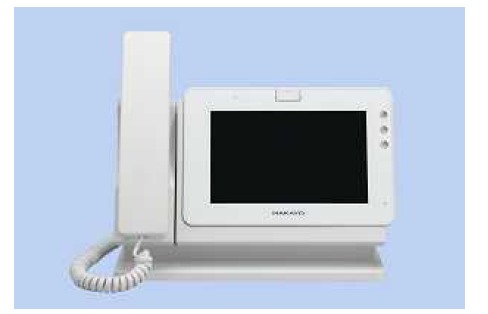 In a market where the home phone is quickly being replaced by cellular devices, Japanese telecommunications company, Nakayo, is preparing an IP home phone that features an integrated 7-inch Android-based tablet.
The phone is ultra-versitile allowing users to use on-screen controls to perform basic functions of the phone, and even use the tablet, with built-in microphone, to talk while walking around the house.
Not only a home phone, the still yet to be named phone system will also be a fully functioning Android 2.2 tablet. It will offer Wi-Fi IEEE802.11b/g, a 800×480 resolution, USB port, a 0.3MP camera, and a microSDHC slot.
Expect to see this device hit Japan this July for a yet to be determined price.
[Via MobileCrunch]