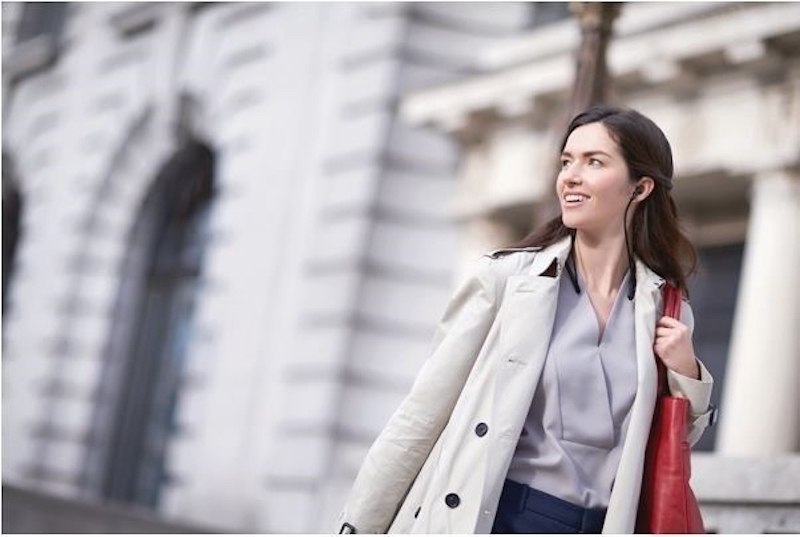 If you take a lot of voice calls hands free, chances are you don't like using regular headsets or earphones, probably because they're built for music first, and calls second. So you use a separate accessory for when you're listening to music and when you talk to someone on your smartphone. The Jabra Halo Smart headphones claims that it was "built for calls first and foremost" and its high quality microphones and integrate wind noise protection make it ideal to use for voice calls and listening to music as well.
The headphones can even let you do both at the same time. If you're listening to music and a call suddenly comes in, you can accept that call and use just one earbud for listening to that call while the other is still playing music. Well, if you can manage doing both at the same time. But you can also seamlessly switch between the two if you prefer not to multi-task.
The Jabra Halo Smart has that top notch sound quality because of the 10mm speakers built in, plus its inherent audio capabilities. It also has a neck-band so you can actually wear it the whole day if need be (and if you're okay with having a neckband). The extended battery life lasts up to 17 hours of talk time or 15 hours of listening to music continuously. It even has a dedicated Google Now button so you can use it as a digital assistant.
The Jabra Halo Smart Silver Edition is now available in the US exclusively through Best Buy retail and online stores. The black edition will come this July and will also be for sale at jabra.com. Both costs $79.99. It will also come to Canada this July through Best Buy, but the cost will be $99.99.
SOURCE: Jabra