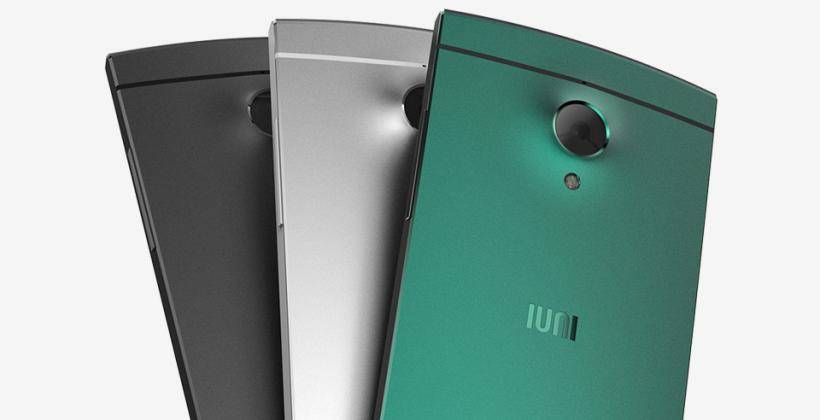 IUNI, a spinoff of Chinese smartphone manufacturer Gionee, has just unveiled a rather interesting new entry into the market. While the IUNI U2's high-end specs might bore you a bit, its camera features might leave you drooling, if not scratching your head. If you've ever wanted a smartphone with a front-facing camera which is just as capable as the rear, then this one might be for you.
On the outside, the U2 is actually nice to look at, sporting a design that is reminiscent of both the HTC One and the Motorola Moto X. Inside, it is quite a beast, with a quad-core Qualcomm Snapdragon 800 and either 3 GB of RAM with 32 GB of storage or 2 GB of RAM with 16 GB of internal memory. And yet the device is meant to be easily handled, with a 4.7-inch display that boasts of 1920×1080 pixel resolution. The only wart on this device, aside from the bulge at the back, is that it has no support for 4G LTE networks.
Perhaps the most interesting part about the IUNI U2, aside from its clean design, handy size, and powerful hardware, are the cameras. At the back, you have a 16 megapixel shooter with a f/2.2 aperture that is capable of recording 1080p videos in a full 60 fps framerate. Flip it over and you will be greeted by a 4 megapixel f/2.0 camera. Don't let that number fool you, however, since the camera is actually an UltraPixel one, the same technology being brandished by the HTC One, and soon the New HTC One. Perfect for those selfies.
But wait, there's more! Despite the seemingly high-end specs, the IUNI U2 actually fetches a rather low price. The variant with lower RAM and internal storage is priced at 1,799 CNY, roughly $290, while the 3 GB RAM/32 GB storage configuration has a naturally higher $323 price tag. No news yet if this smartphone will ever be reaching the US shores, but it might be interesting enough to wait for.