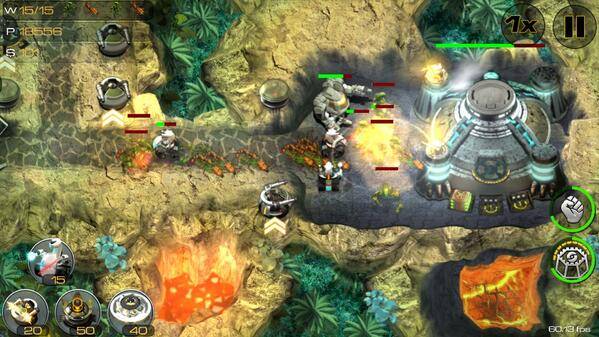 An award-winning tower-defense game has now made its way to the Android platform and it will try to wreak havoc on your productivity. Sentinel 4: Dark Star is the 4th edition in the strategy series that has you creating strategies to defend the towers you build as you explore hidden worlds within that universe. It would be easy to be conquered by the Dark Star and its intricacies though (if you're into this type of game) so download at your own risk.
The game has 26 maps with multi-screen landscapes and marathon paths and all of them can be played in endless mode, so there should be plenty to keep you occupied until your batteries run out or something. They have added even weirder aliens and space beings to challenge you while they try to destroy your towers. To beat them, you can employ an arsenal of weapons, ask for support from other sentinels, unleash drones and nukes, earn new abilities to be able to defend your strongholds and unlock Uber towers to damage your enemies' strongholds.
Graphics-wise, you could clearly see why the previous chapters in this game have won awards since its release in 2009. The last installment, Sentinel 3: Homeworld got 87% in peer-ranking site Metacritic. The creator of the game, Origin8, have outdone themselves once again, creating even more systems and worlds to explore, upping up the ante visually, and adding a new tablet interface option. You can also compete with other players in the Global Nexus chart, even those from other platforms.
Of course a game like this will cost you some cash, but based on the comments on its page, it seems like mobile gamers think it's worth it. You can get Sentinel 4: Dark Star for $2.99 from the Google Play Store, with some in-app purchases available as well.