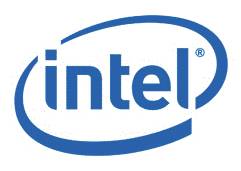 Intel has made promises and predictions regarding more mobile-friendly versions of its chips but has also been called out for its snail-paced progress on delivering on those promises. Intel might finally be laying out all its cards next year as a leaked roadmap reveals the company's rollout of mobile chips for 2014 and beyond.
Intel is expected to unveil its 22nm Bay Trail processors at the Intel Developer Forum on September 10-12. It is expected to then later release the Bay Trail-T processor for tablets with 1.8 GHz and 2.4 GHz variants and a Gen 7 graphics chip. The Bay Trail-T is said to support a battery life of 8 hours when active and could last even weeks on idle. Both the Bay Trail and the Bay Trail-T will be based on the Silvermont architecture and will support Windows and Android.
2014 will see Intel unveiling two new tablet SoCs. The 14nm Cherry Trail is expected to be announced around the third quarter of 2014 but should already reach Intel partners at the end of this year. It will adopt Intel's Airmont architecture with a Gen 8 GPU. The 14nm Willow Trail won't be out until the fourth quarter of 2014 and will instead have a Goldmont architecture and a Gen 9 GPU. Willow Trail will also support both Windows and Android operating systems.
Smartphones won't be left behind, with the new 22nm Merrifield anticipated to be launched at the end of 2013. The Merrifield platform is touted to boost performance by as much as 50% but still has a longer batter life compared to the current Cover Trail+ chip used in some Intel-based phones and tablets. Merrifield will be followed by Moorefield in the first half of 2014 and the 14nm Morganfield in the first quarter of 2015.
VIA: DigiTimes