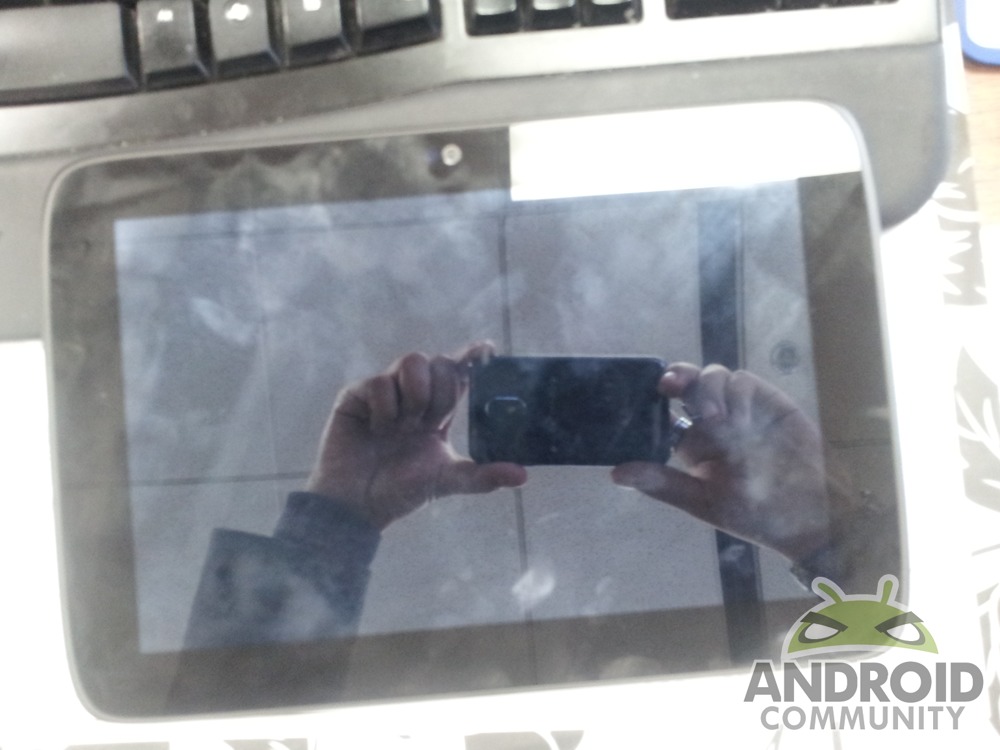 We have been hearing a little bit of chatter and news regarding Intel's upcoming Medfield mobile processor and SoC over the past few days, including some leaked benchmark results and specifications (linked to below). Today we have a little treat for our readers. While the tablet has already been seen before at the Intel Developer Forum conference, we have the tablet out and in the wild — probably in the wrong hands but we'll take it.
Thanks to our tipster who asked to remain anonymous we now have a few additional thoughts regarding the build quality, ports, and hopefully we'll be getting more details shortly. This 10.1″ slate is powered by Android 3.x Honeycomb and is running off the Intel Medfield Atom based SoC for mobile devices. Recent leaks suggest this dual-core processor is running at 1.6 GHz and has some impressive graphics that outperform the NVIDIA Tegra 2, and even Qualcomm's S3 1.5 GHz dual-core processors in many current smartphones.
"The build of the tablet is actually really great! It doesn't feel cheap at all – it's thin but it has a nice weight to it which doesn't make it feel cheap. It has the power button on the left top of the tablet, with the volume rockers to the right of the power button, and the headphone jack is on the left side of the tablet. To the right of the table is the slot for microSD card and at the bottom of the tablet are three connections – one for the weird power, Micro-USB and a Mini-HDMI connection. The screen retains all the fingerprints so I'm guessing the glass doesn't have its final finish, thats why it gets dirty so easily." – ANON
Again, this isn't the first time we've seen this tablet — but now that a few benchmarks were leaked and it is now roaming around in the wild and our tipsters hands we should be able to provide more information shortly. It appears to offer the usual for ports but will not charge over USB and has a 3rd party power port. Once our leakster gets this developer tablet up and running we will be sure and update with as many additional details as he'll kindly provide.
It's worth noting that someone either didn't know what they had or just didn't care because our new friend and tipster picked this Android tablet up for a mere $50 dollars.