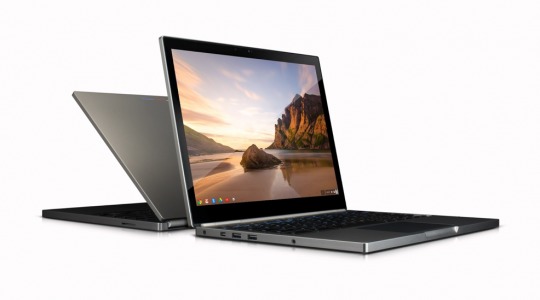 Not many may know what Chromebooks are and not many may care, but Intel seems to be definitely taking an interest in the unique line of ultraportable notebooks, as sources are saying that the processor manufacturing giant is set to announce new Chromebooks this week running on its fourth generation Intel Core processors.
As the name might suggest, Chromebooks revolve around Google Chrome OS, Google's operating system based on its Chrome browser. As such, Chromebooks are designed and optimized for web apps. Thin and lightweight, Chromebooks are well-suited for people always on the go whose jobs focus on the web or at least don't mind having a rather unusual, browser-centric, somewhat limited system. Chromebooks are currently being sold by Google, Samsung, HP, and Acer. Intel believes there is a market for these devices and wants to bring in more power to the Chromebook line.
Intel has been trying to get its chips under every platform and every device category, recently adding Android smartphones and tablets to its list. The company is hoping to market its new Haswell generation of processors as more powerful but also more energy efficient options for portable devices such as tablets and notebooks, making something like a Chromebook more interesting as a work device.
Intel is expected to unveil the new Chromebooks at the Intel Developer Forum this week. As prices for Chromebooks range from $199 to $1299, it will be quite difficult to guess a price tag, which will, of course, depend on the rest of the hardware that the new Chromebooks would have.
VIA: PCWorld