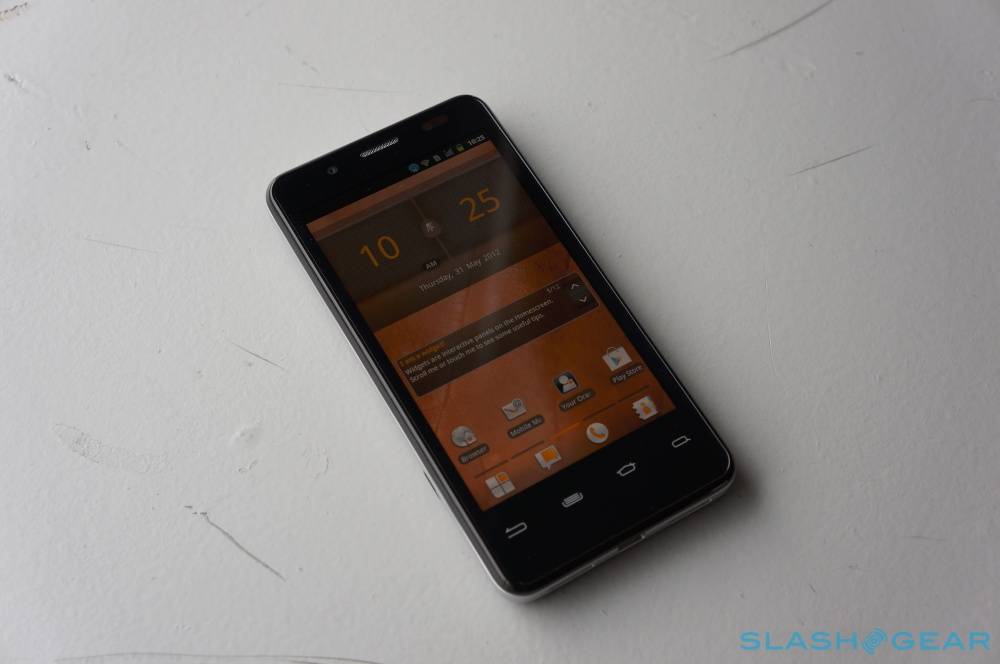 Well UK readers, those of you desperately waiting for an Intel-powered smartphone (all six of you) won't have to wait much longer. Earlier today Intel and carrier Orange officially unveiled the long-awaited San Diego smartphone… in London. Someone get those guys an atlas. The San Diego is the retail-ready hardware based on concept designs known as the San Francisco and Santa Clara, with a 1.6Ghz single-core Atom (Medfield) processor inside.
The rest of the hardware is decidedly mid-range, with the possible exception of a 4.03-inch 1024×600 screen. That resolution is more commonly sen on 7-inch tablets, or indeed, Atom-powered netbooks. 1GB of memory and 16GB of storage round out the device, with the addition of an 8-megapixel 1080P rear camera. Orange claims the San Diego can take 10 photos a second in burst mode. SlashGear got a hands-on with the phone and the x86 platform, coming away mildly impressed. It's still running Gingerbread (for the moment) and gets a Quadrant benchmark score of 3790.
For a brand new chip architecture, the price is certainly right. The phone will be released on June 6th for a price of £199.99 ($310) without a contract, or just £15.50 a month on a 2-year plan. At that price, the San Diego beats just about any equivalent phone in terms of performance – an impressive first run. Currently we've heard no plans for any manufacturer to bring an Intel-powered smartphone to the Americas.
Check out SlashGear's hands-on video below: