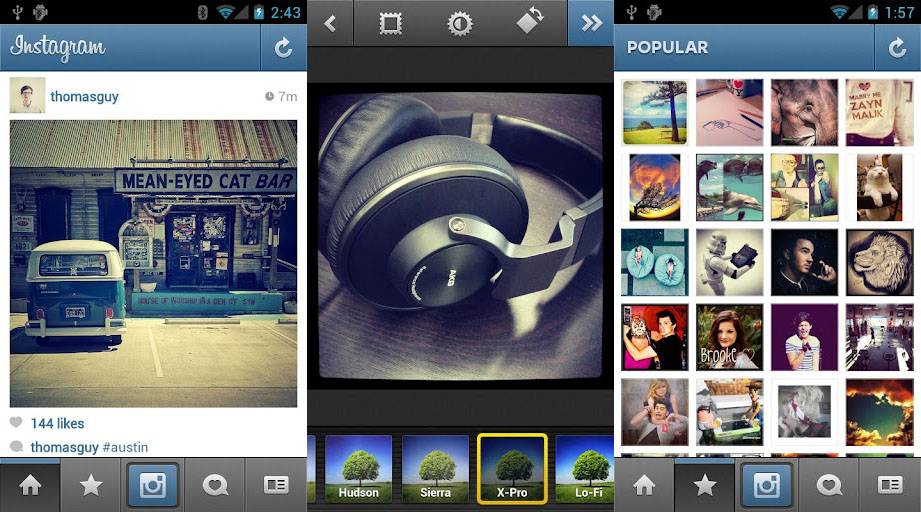 The day has finally arrived, shutterbugs: Instagram is up on the Google Play Store and ready for download. The much-anticipated photo and sharing service had been an iOS exclusive since its debut way back in 2010, but the company has been teasing hundreds of millions of Android users with the release for months. The app is free, though you'll need a free Instagram account to use it, and any Android device running 2.2 or later is welcome at the party.
Instagram is deceptively simple: take a quick snapshot with your camera and the app saves it in a "classic" 1×1 ratio. You can then add some basic filters to make your hipster friends appreciate your borrowed aesthetic sensibilities. Post it up on the Instagram website and you're an instant star in the fashion/food/contemplative bathroom self portrait community. A plethora of sharing tools lets you post to Facebook or Twitter quickly. The app is the only way to post photos to Instagram; while you can view and share pictures with Instagram's web tools, you can't post from anything but a mobile camera.
Instagram says that nearly half a million people pre-registered for the Android version of the app, and that's easy to believe – the service has over 30 million users on iOS alone. Instagram is the poster child for a viral social service, and even though they took their sweet time getting to Android, it looks like the wait was worth it. Company executives' boast that the Android version is even better than the iOS version seem a little inflated, though – the interface is virtually identical (including superfluous "back" button.